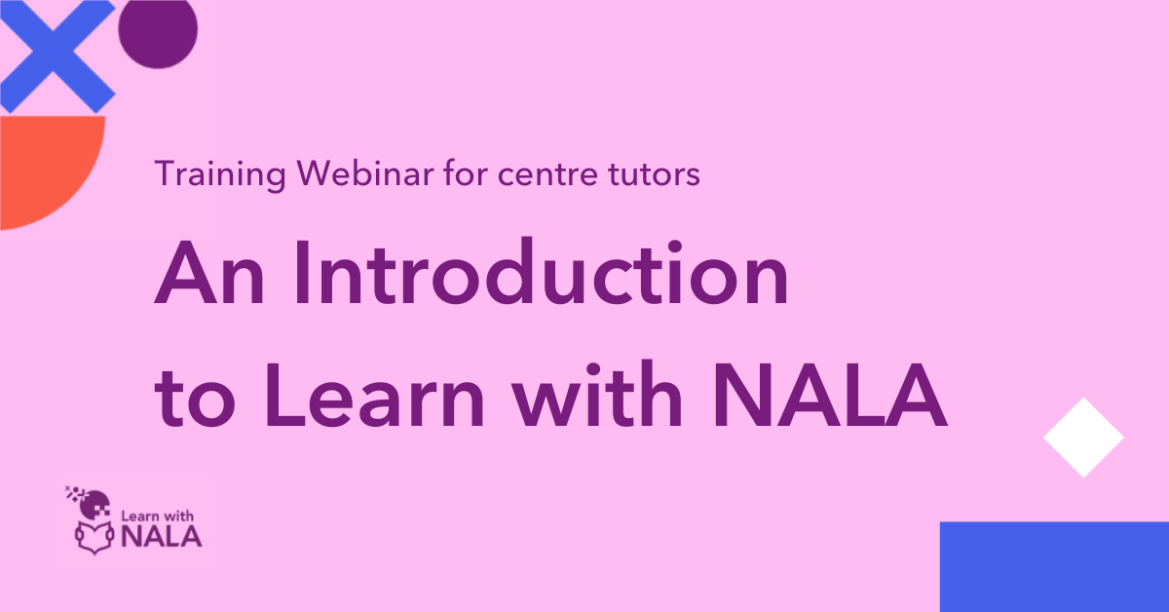 Join our free training webinar for centre tutors: An Introduction to Learn With NALA.
This webinar will focus on navigating the platform, getting learners set up, and monitoring progress.
It will be run between 1pm-2pm on Wednesday 5 October. The webinar will be repeated each month until the end of the year and it is open to absolute beginners.
If you can't make this webinar, you can register for the dates below on the events section of the NALA website:
– Friday 18th November
-Wednesday 7th December
There will be time for questions and answers. If you have any questions, please call us on Freephone 1 800 20 20 65.