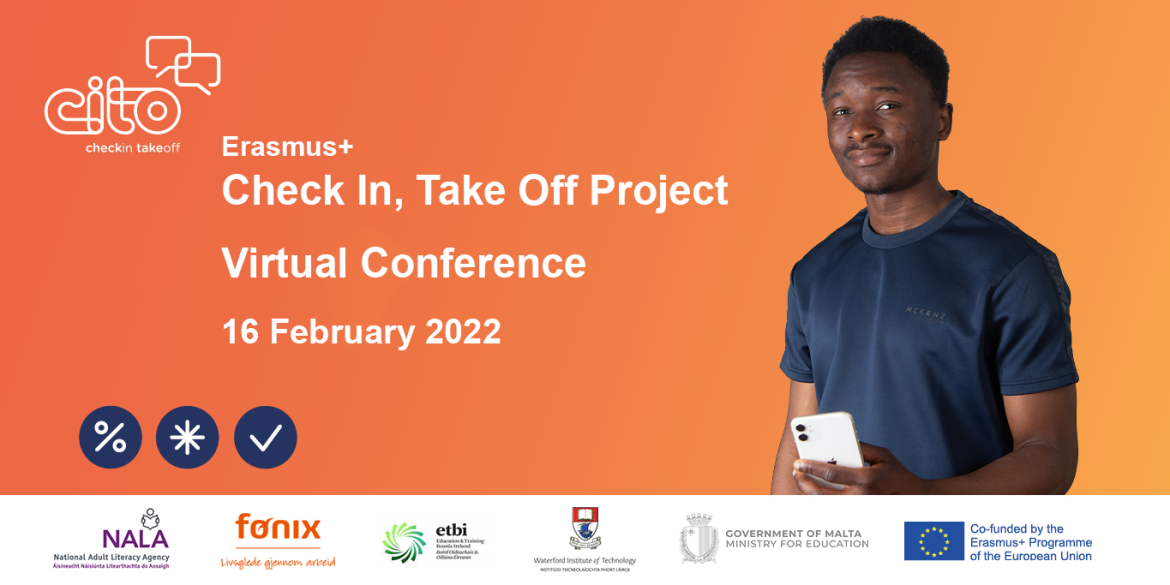 Since late 2019, NALA has been working on the development of an online experience that supports adults with unmet literacy, numeracy, and digital needs. In 2020, the prototype for the Check In, Take Off (CITO) Skills Checker was finalised and we conducted usability testing with learners and organisations across Malta, Ireland, and Norway.
The CITO Skills Checker is an easy-to-use online self-assessment application, which provides a positive experience for adults to explore their learning goals, recognise their existing skills and identify what skills they could develop. We have recently concluded the final phase of the project, which includes the completion of the CITO Skills Checker and a communications outreach model and toolkit:
We are now delighted to invite you to our virtual conference on 16 February, where we will be showcasing our project results and research findings! So, save the date and register your interest today!