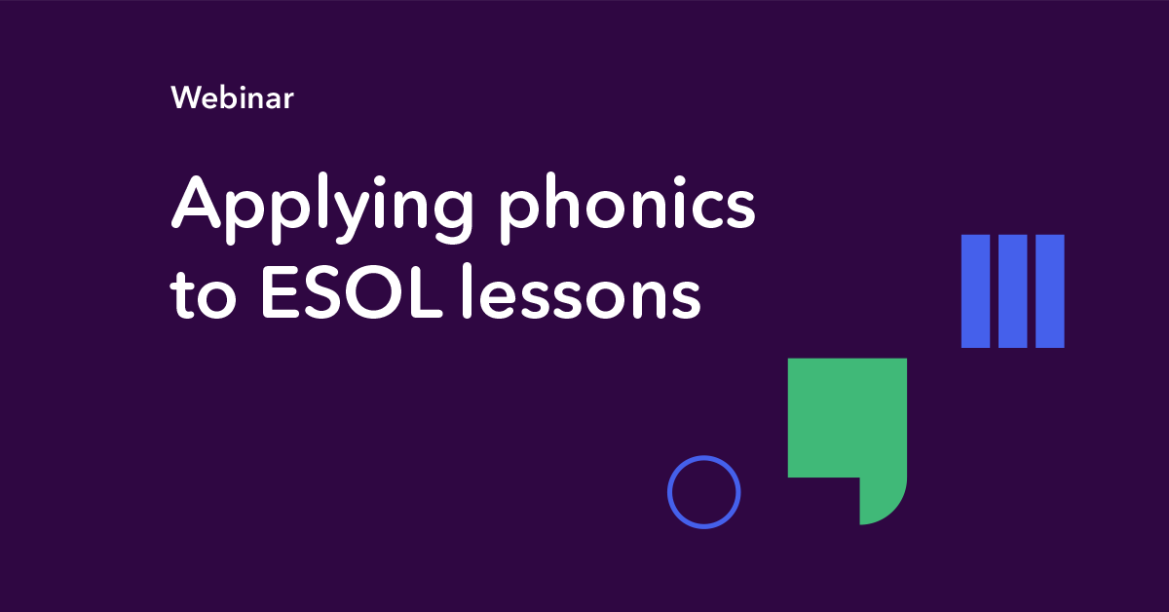 Applying phonics to English for Speakers of Other Languages (ESOL) lessons.
This free webinar for adult education tutors will discuss the case for phonics and strategies for applying a phonics-based approach to ESOL learning.
Facilitator: Michelle McGrane, ESOL Literacy Provision Coordinator, Dublin and Dun Laoghaire Education and Training Board (ETB).