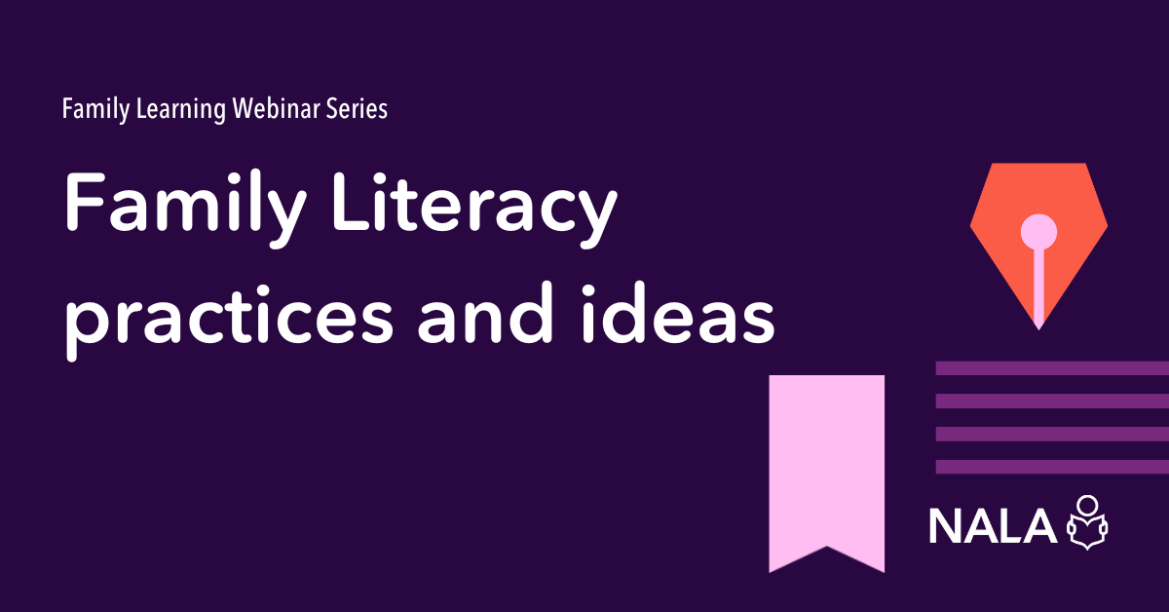 Join our free Family Learning webinar.
Title: Family literacy practices and ideas: Tools that can help parents of junior infants and early stages, in relation to emergent literacy, language development and building home school links.
Facilitator: Maria Kennedy, Home School Community Liaison (HSCL) Coordinator, Presentation Primary Warrenmount.
NALA membership: You don't have to be a NALA member to attend. However, we would be delighted if you would consider becoming a member if you are not already.
Contact Fergus Dolan at fdolan@nala.ie with any questions.