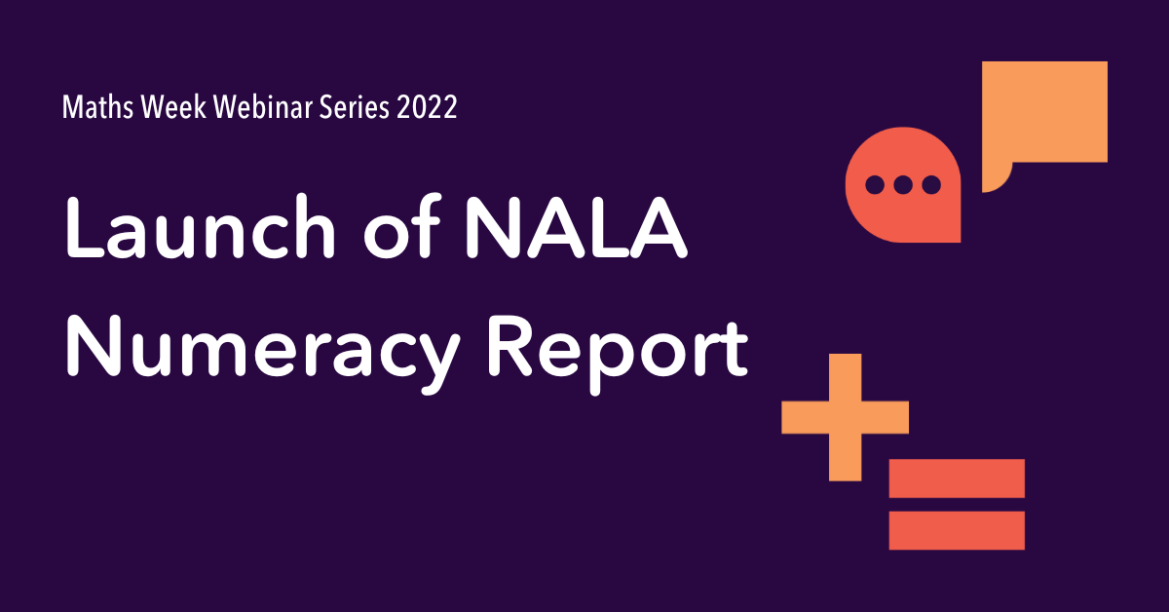 Join our free webinar for the launch of NALA's Numeracy research report.
NALA Numeracy research report: Adult Learner's understanding and conceptualisation of numeracy in Ireland.
The webinar will examine:
· The main the findings and recommendations and the implications of the report for Numeracy tutors.
· Adult numeracy providers need to recognise and respond to adults' previous experiences of learning mathematics at school, and in particular the gaps in their knowledge upon their completion of schooling.
· Presenting numeracy in a more positive light.
Chair: Colleen Dube, CEO of NALA.
Facilitators: Dr Niamh O'Meara – University of Limerick, Dr Kathy O'Sullivan – University of Galway and Dr Fiona Faulkner – Technological University Dublin.
NALA membership: You don't have to be a NALA member to attend. However, we would be delighted if you would consider becoming a member if you are not already.
Contact Fergus Dolan at fdolan@nala.ie with any questions.