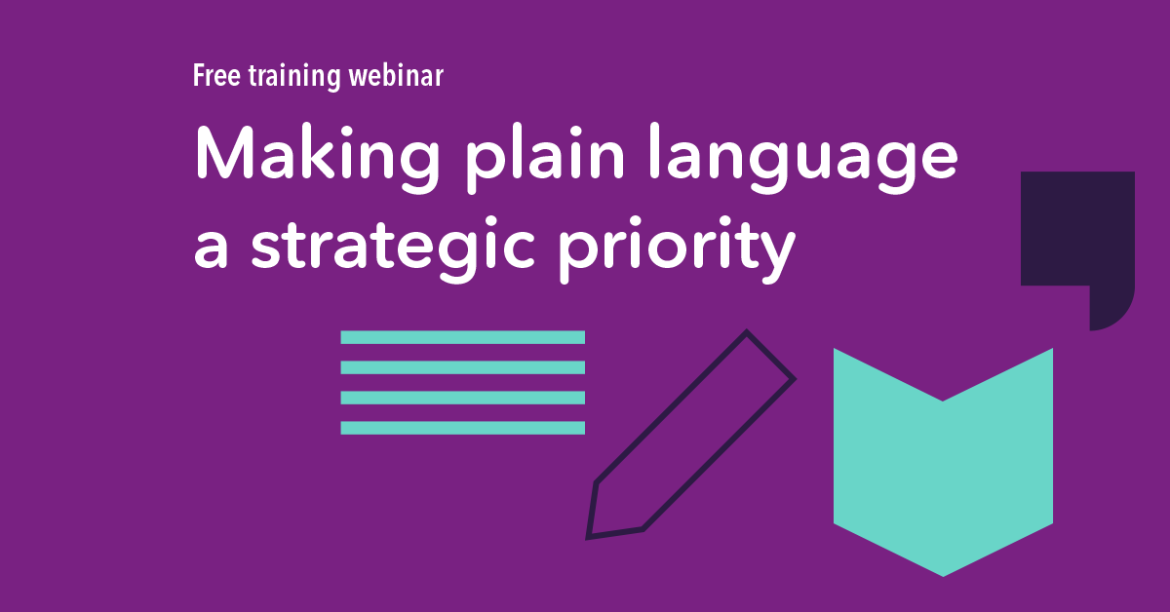 Across the world governments, businesses and third sector organisations are looking to embed a culture of plain language in their work. The benefits are clear with using plain language. It can help save time, money, resources and improve outcomes for services users and staff alike.
Whether it's making sure your website is easy to read, your reports are accessible to people who use your services, or having policies and procedures that staff can easily follow, plain language has an essential role in any organisation.
In this free webinar, Sarah Slabbert of the Plain Language Academy will present practical steps you can take to make plain language a strategic priority in your organisation.
You can expect to learn lots from her experience working with clients in South Africa and internationally.
Registration is free and you can join the NALA Plain English Network on LinkedIn for more events in 2023.
Contact Seán Driver at sdriver@nala.ie with any questions