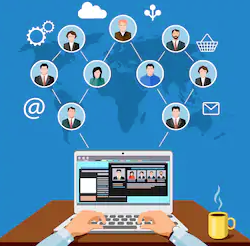 Free 7 hours of CPD training on Plain Language in Criminal Justice funded by EU Commission 
The National Adult Literacy Agency (NALA), Sheehan & Partners and Fair Trials (global criminal justice watchdog) invite solicitors, gardaí, judges, academics, and other criminal justice actors to take part in free training on clear legal language in criminal justice. This training is funded by the European Commission. Read below about this training, the wider context, and where you can get more information.
About the training
Is this training for me?
This training is for you if you want to:
take part in a European-wide project to advocate for plain language in criminal justice,
learn communication techniques to put complicated legal information into plain English, and
help to create an improved version of the c72 Notice of Rights Form that is given to suspects held in police custody – and advocate for its introduction.
How is the training structured?
The training has three parts.
Part 1 E-learning (2.5 hours): Online self-study  available in September to complete by close of business Monday 12 October. The online training will develop your skills in presenting complex information in plain language. It will give you the skills you need to analyse the current c72 Notice of Rights Form.
Part 2 Preparation for webinar (2 hours): We will send you our plain language draft of the Irish Notice of Rights Form for you to review. We will ask you to read this draft and send us your tracked changes, edits and comments by Friday 16 October. We will use the edits and feedback to create a second draft. We will  send this draft to you on Monday October 19 to discuss and finalise together at the webinar.
Part 3 Webinar (2.5 hours  on 21 October) 2pm  – 4:30pm/5pm. The webinar involves a working group with 15 other criminal justice actors, and two NALA  plain English experts. Here you will learn more practical plain English techniques and discuss and finalise the draft plain legal language version.
Fair Trails will present the Notice of Rights c72 Form agreed on at the webinar to the European Commission by Fair Trials.
Who will deliver the training?
Seán Driver, Plain English Editor and Trainer, the National Adult Literacy Agency
Claire O'Riordan, Plain English Co-ordinator, The National Adult Literacy Agency
Damien Coffey, Senior Associate/Solicitor with Sheehan & Partners
What are the aims of the project?
The overall project aims to design and advocate for a plain language Notice of Rights in  consultation of criminal justice experts. We hope that a plain language Notice of Rights will be accepted by the Minister of Justice and Equality, enacted in law and to be available in each Garda Station. We believe that you can help us produce a clearer Notice for prisoners. This work will mark an important step in raising awareness of the need for plain language in the legal sector.
How will the training benefit me?
By completing this training, you will improve your communication skills and knowledge of how to make complex information easy to understand. When you complete the training, you will receive a Certificate of Attendance with all the details to show you completed seven hours of CPD.
The wider context 
EU context
This training is part of a project funded by the European Commission. It aims to raise awareness among criminal justice actors of the need to communicate in plain language. This project is being carried out across 10  member states of the European Union such as
Belgium,
France,
Hungary,
Portugal,
Italy, and
Romania.
The draft c72 forms agreed on in the different member states will be presented to the European Commission by Fair Trials. If you want to read more about the work Fair Trials do to advocate for plain language in criminal trials, please go to the the Fair Trials website.
The Irish context:  research and developments in plain legal language
NALA is the national leader in plain English training and editing. It has run a plain English editing service since 2005. Many organisations from many different sectors, including the legal sector use our service to edit leaflets, terms and conditions and web text.
We have partnered with Sheehan & Partners and Fair Trials to advocate for plain language in criminal justice. We also partner with Mason, Hayes & Curran to run national plain English awards and one category of these is plain English legal writing.
Legal professionals are increasingly aware of the benefits of, and requirements to, use clear legal language.  For example, we worked with Mason Hayes and Curran to develop a book of case studies on the legal consequences of unclear language.
In 2019, a plain language bill reached the second stage in the Oireachtas. We are advocating for this as part of the new Government. This follows progress in other countries such as Sweden, Norway, the USA, Australia and New Zealand where plain language is a cornerstone of public services.
Literacy is also a factor: In an Irish criminal justice context, we must consider the literacy rates of the general population and the prison population. One in six Irish adults is at or below level one in terms of literacy. Level 3 is Junior Cert level and what is considered to be functionally literate (OECD International Adult Literacy Survey of adult skills, 2012). In the prison population, a yet to be published report by the Irish Prison Service from 2018 showed that half of the prison population left school before their Junior Certificate. An earlier report from 2003 by the Irish Prison Service showed that over 50% of the prison population were at level 1 or below in literacy. 
Where to get more information
About fair trials – www.fairtrials.org
About the training – email Claire O'Riordan at coriordan@nala.ie or Seán Driver at sdriver@nala.ie.