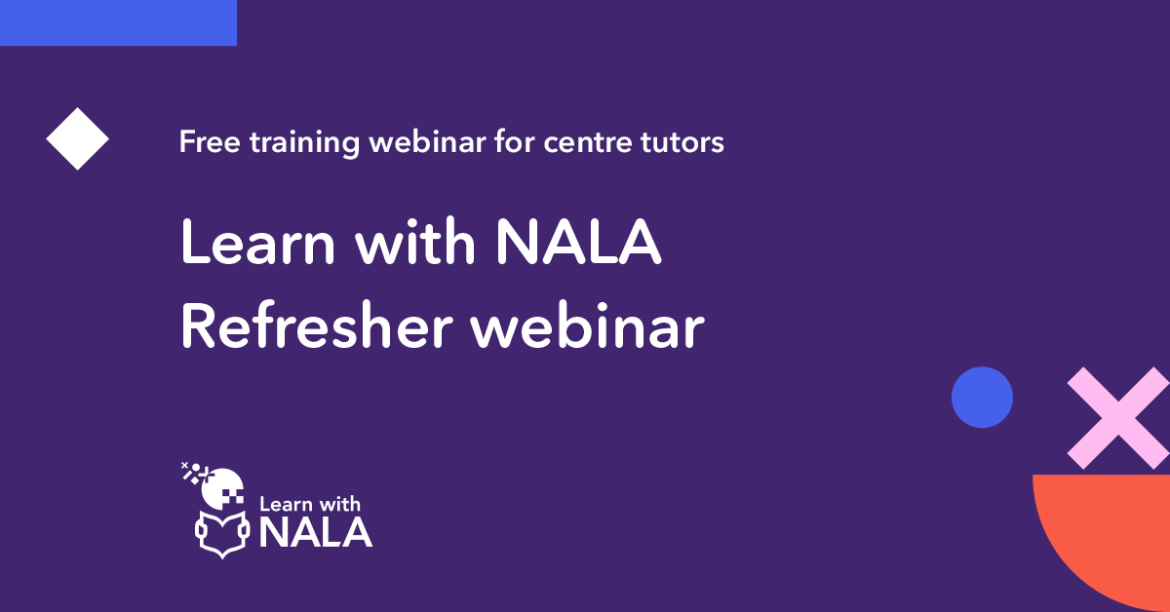 Join our free training webinar for centre tutors: A Refresher on Learn With NALA.
Do you want to brush up on Learn with NALA before the next academic year?
This session is for Centre Tutors who have used Learn with NALA but would like a refresher.
We will cover:
* Tracking learner progress effectively (3 methods)
* What's needed for QQI
* Changing learner profile information
* Signing up for additional courses including Major Awards
* Getting the most out of the Initial Assessment (What do I Already Know) section
It will be run between 1pm-2pm on 28 September
There will be time for questions and answers.
If you have any questions, please call us on Freephone 1 800 20 20 65.