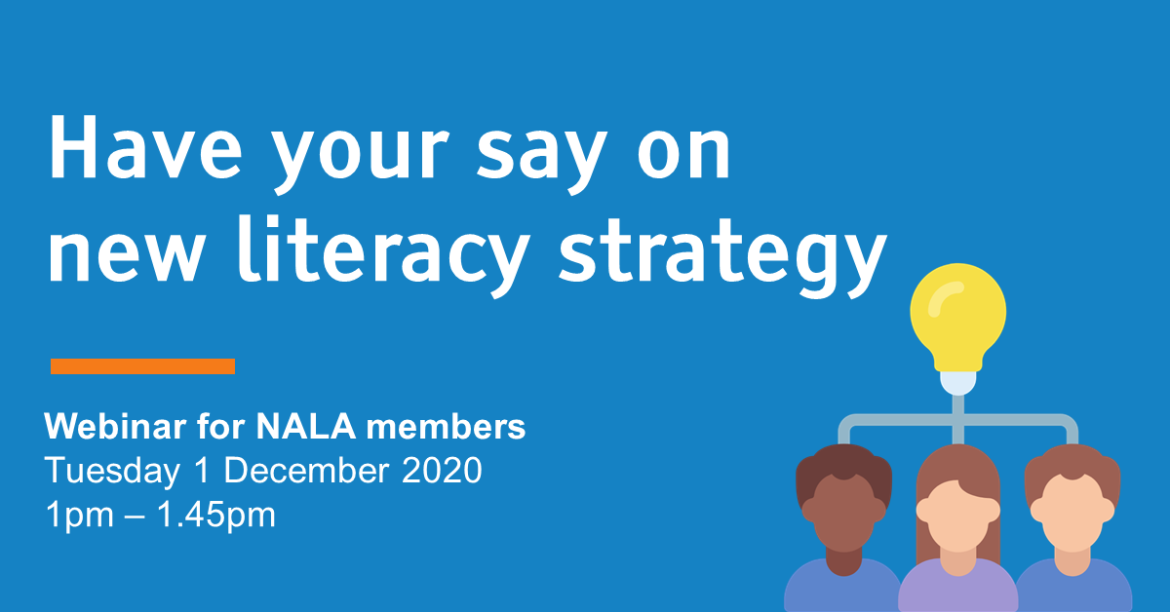 Opportunity to contribute to a new, ambitious approach to improving adult literacy, numeracy and digital literacy
Minister Simon Harris secured Government approval to task SOLAS, the Further Education and Training Authority, with the development of the a new 10-year Adult Literacy, Numeracy and Digital Literacy Strategy and report back within six months.
SOLAS have opened a public consultation on a new Strategy and want to hear from everyone with an interest in improving adult literacy, numeracy and digital skills for adults. There is more information on the SOLAS website here where you will find a video, consultation paper and a short or long questionnaire to fill in.  The closing date is 31 December 2020.
As a valued member of NALA, we want to hear from you! We are inviting you to take part in our upcoming webinar on Tuesday 1 December at 1 pm.