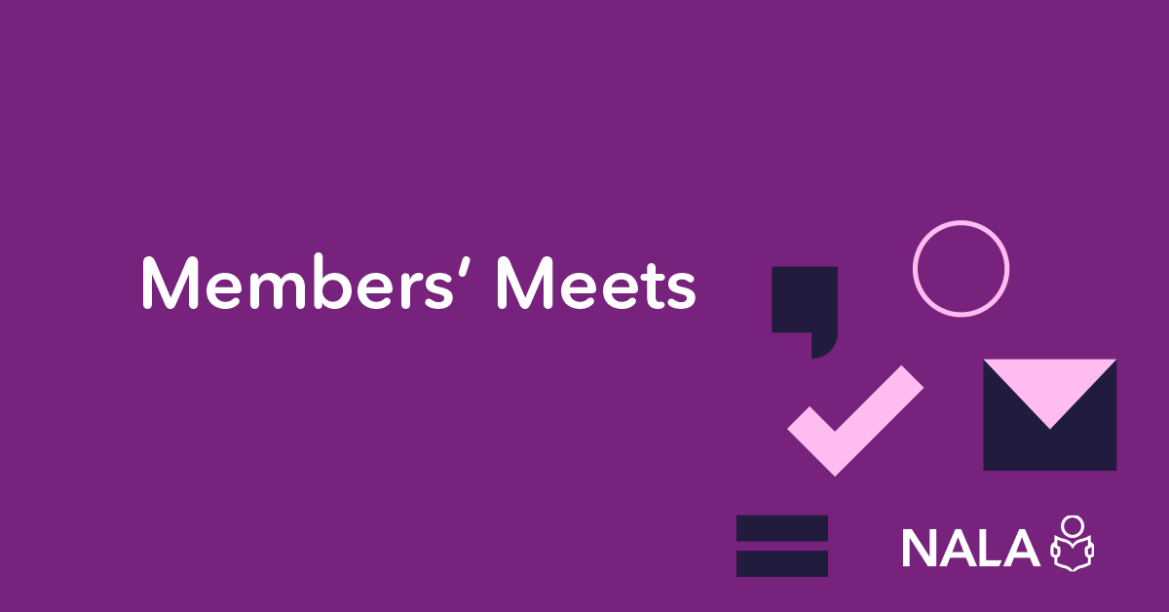 This meeting is now complete and can be watched back at the link below. 
Calling all National Adult Literacy Agency (NALA) Members.
We would like to invite you to our first Members' Meets of 2023.
It is happening 1 – 2 pm online on Wednesday 18 January 2023.
We are organising these Meets to:
* tell you about our plans for 2023
* provide you with updates that we hope to make to our constitution
* provide you with a chance to ask me questions and
* explore the topics that matter to you.
There are four more Members' Meets planned this year on Wednesday 22 March, 21 June, 18 August and 6 December 2023.
If you would like to join us please register at the link below. Hope to see you there!