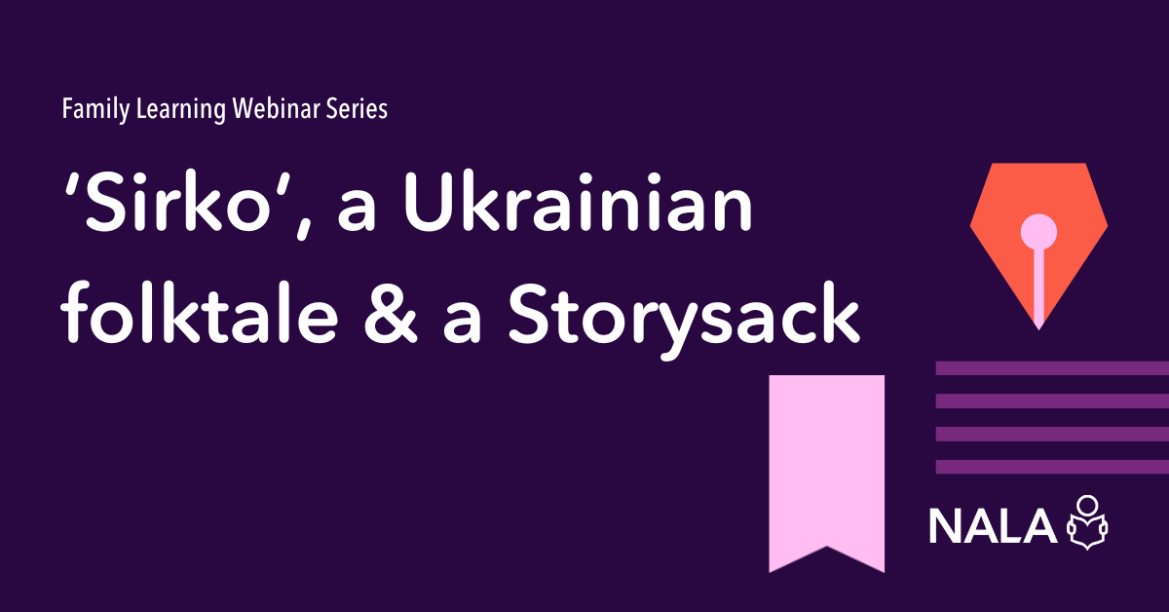 Join our free Family Learning webinar.
Title: 'Sirko', a Ukrainian folktale and a Storysack. A conversational approach to exploring traditions, culture, social norms and folklore in Ireland and Ukraine.
Facilitator: Carmel O'Neill, Family learning tutor and Programme Coordinator and Rachel White, ESOL and Family Learning tutor, Kilkenny and Carlow ETB.
NALA membership: You don't have to be a NALA member to attend. However, we would be delighted if you would consider becoming a member if you are not already.
Contact Fergus Dolan at fdolan@nala.ie with any questions.