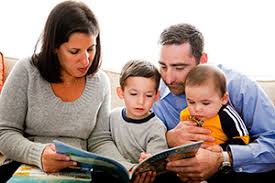 Facilitator: Patricia Nolan, Executive Librarian, Carlow County Library Service.
This webinar will offer ideas and tips on encouraging families to use the library and read together.
Note: This collaboration between Carlow Library Service and local Family Resource Centres resulted in the Story Streets family learning model. The template can be easily adapted to suit any family learning organisation and their local libraries.
Stay informed: Subscribe here for updates from NALA on Training for Organisations.
Become a Member of NALA: Sign up here