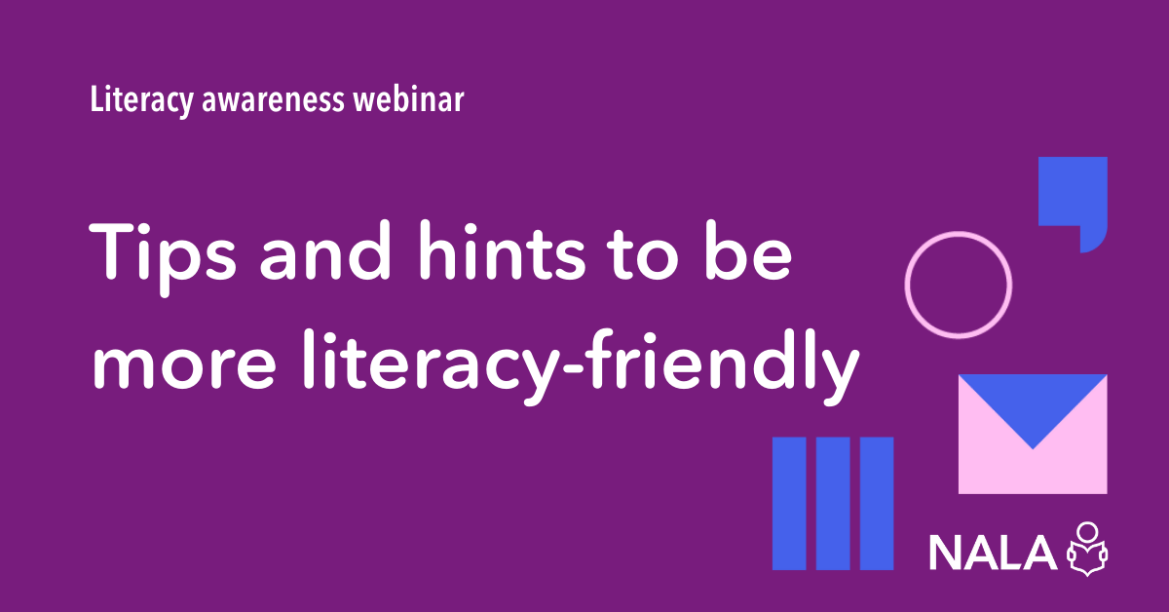 This webinar is now complete and can be watched back at the link below.
Join our free webinar for community and voluntary organisations.
In Ireland, over 500,000 adults have unmet needs in reading, understanding information and using everyday maths. This means they may find it difficult to fill in a form, access information, read and understand instructions on medicines, divide or add up a bill.
As community and voluntary groups and organisations you are a trusted source of information, advice and support in communities. If people have literacy needs, can they fully access your programmes and supports?
This webinar will look at adult literacy, numeracy and digital literacy needs and hints and tips on how to be more literacy-friendly, for the people that need you the most.
We will look at:
·        What is literacy;
·        Challenges of participating fully in society with a literacy need;
·        How to use a literacy-friendly approach;
·        Using video to share information
·        Plain English
·        Adult literacy supports 
There is no fee for attending this webinar. Please register below.
Can't make this webinar? Get in touch to book training for your group or organisation in 2023. Email Derv at dryan@nala.ie.