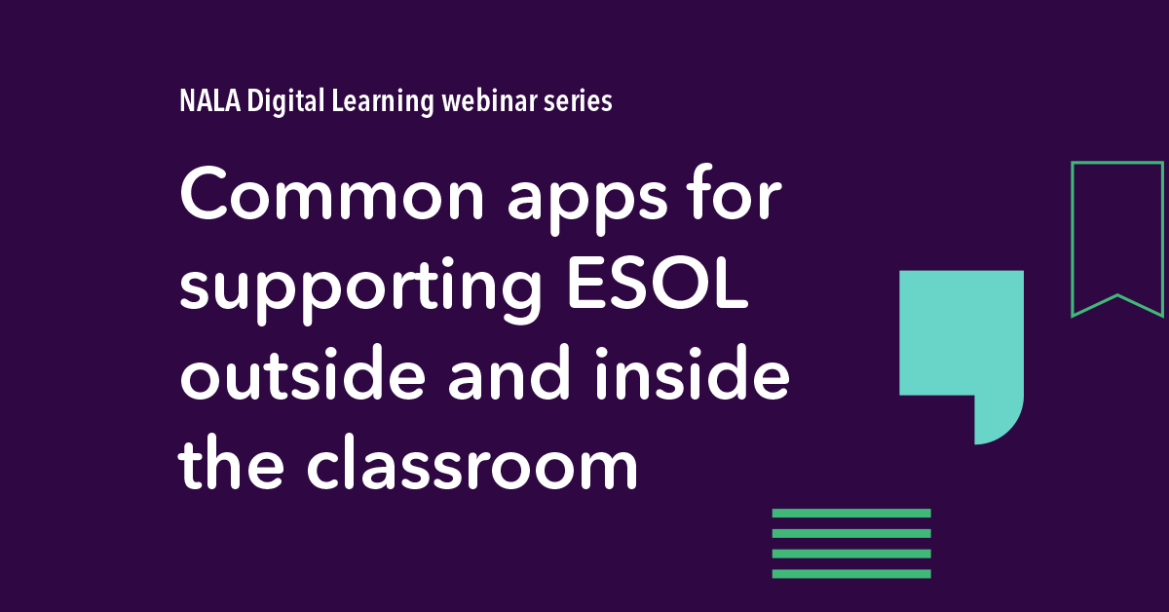 Common apps for supporting ESOL outside and inside the classroom.
Facilitator: Nick Jones, English for Speakers of Other Languages (ESOL) tutor, Galway and Roscommon Education and Training Board (ETB).
This webinar will outline how to get the most out of Quizlet, Book Creator and other easily accessed apps to promote student autonomy and confidence in ESOL and ESOL literacy classes.