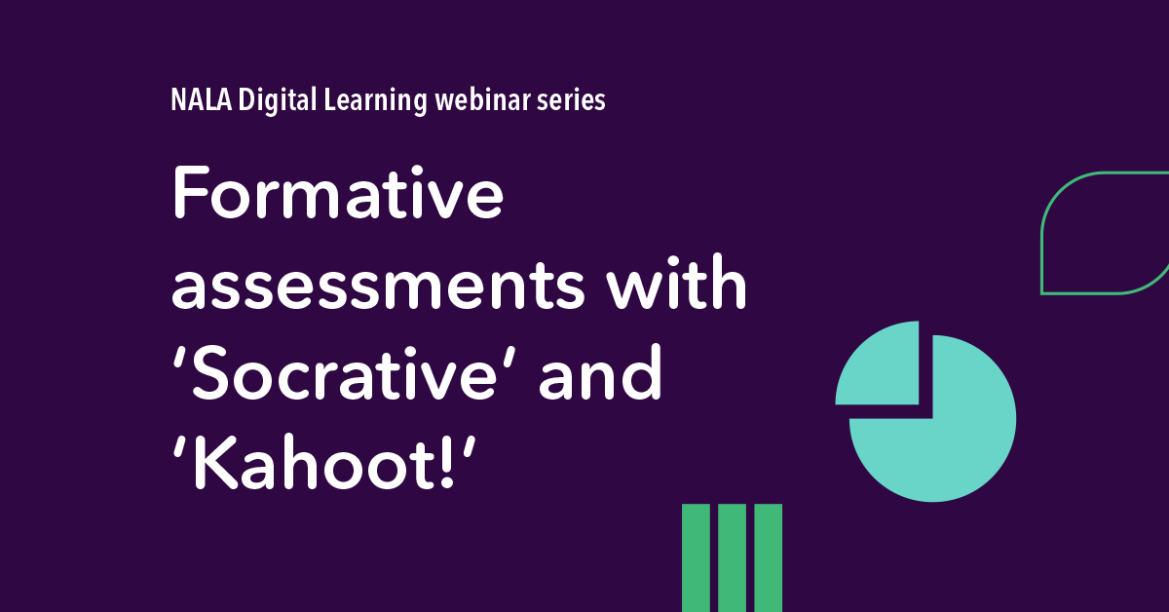 Formative assessments with 'Socrative' and 'Kahoot!'
Facilitator: James Whelan, Further Education and IT teacher, Tipperary Education and Training Board (ETB).
This webinar will look at the quiz and game-based learning platforms 'Kahoot!' and 'Socrative'. The webinar will explore how these platforms can be used for formative assessment, can provide feedback and monitor learner answers in real-time. It will outline how to register for both platforms. The facilitator will provide PDF instructions for using the platforms.