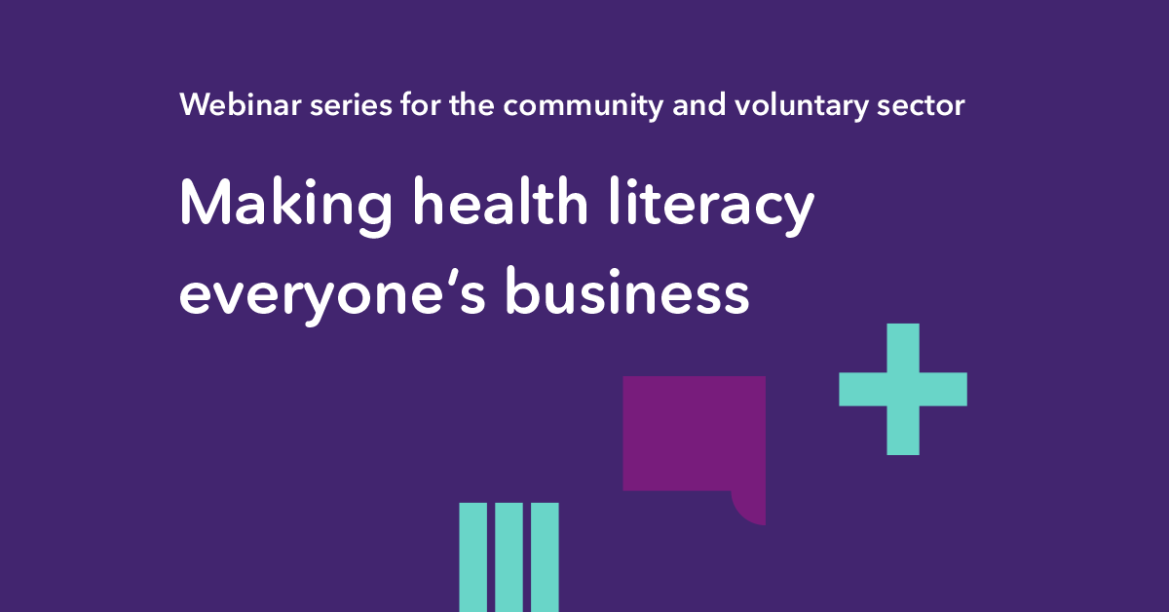 Join the National Adult Literacy Agency (NALA) for this free webinar for the community and voluntary sector for a discussion on health literacy.
This webinar will consider health literacy from two angles. You will hear from a Literacy Ambassador about personal health literacy and we will discuss organisational health literacy.
Facilitators: Helen Ryan, Health Lead in the Adult Literacy for Life Programme Office and Michael Power, Literacy Ambassador.
This is the third webinar in our four-part webinar series for the community and voluntary sector. If you join us for all four webinars you will receive a NALA Certificate of Completion.