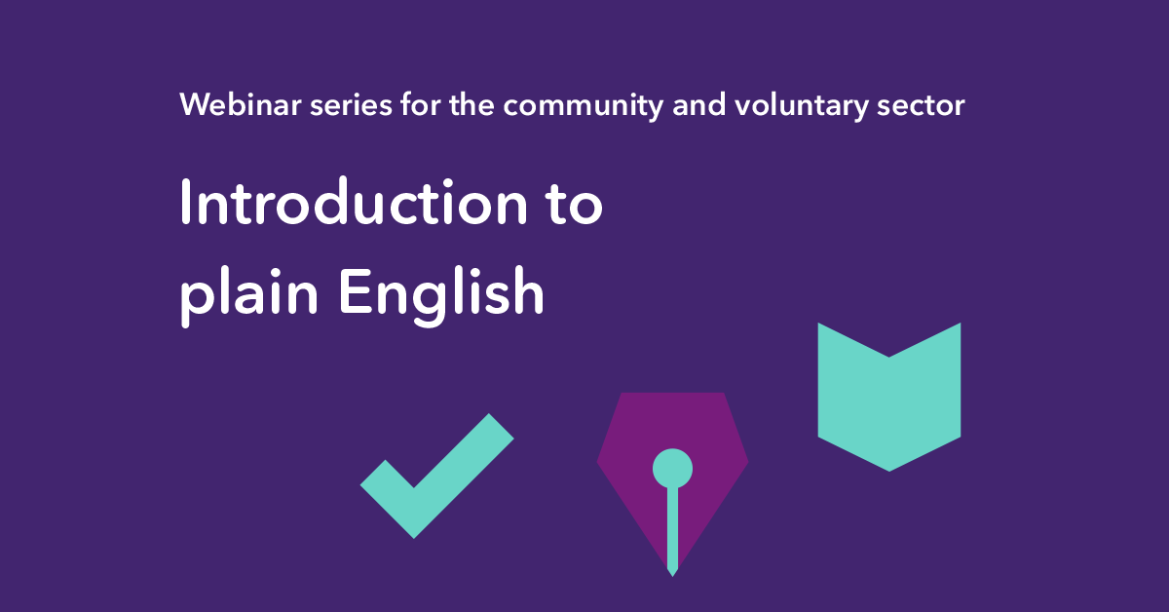 Join the National Adult Literacy Agency (NALA) for this free online interactive workshop for the community and voluntary sector on clear communication.
You'll get a chance to improve your own writing skills and practise the top six tips of:
* imagining your readers and speaking directly to them;
* using the active voice;
* using everyday words – the words of your readers and cutting jargon and explaining technical words;
* keeping sentences short, use 15-20 words;
* using the inverted pyramid of writing; and using white space, headings and bullets to break-up text.
Facilitator: Sean Driver, NALA Plain English Editor and Trainer.
This is the forth and final webinar in our four-part webinar series for the community and voluntary sector. If you join us for all four webinars you will receive a NALA Certificate of Completion.