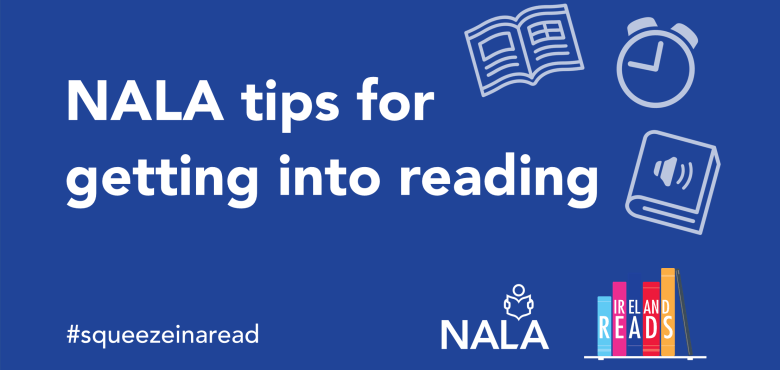 Today marks Ireland Reads Day and the National Adult Literacy Agency (NALA) would like to share 6 tips on getting into reading for emerging adult readers.
Ireland Reads is a campaign to get the whole country reading this month in the lead up to a national day of reading on Friday 25 February. Irish libraries have teamed up with publishers, booksellers, authors and others for the campaign which aims to celebrate reading and all the benefits it can have for wellbeing and enjoyment.
The campaign is asking everyone to 'squeeze in a read' on Friday, 25 February. Take the pledge at irelandreads.ie
It doesn't matter how long you read for or what you read, it doesn't matter whether you're an avid reader, a reluctant reader, a lapsed reader or a new reader, this campaign is for you.
Read some of our tips below on how to get into reading.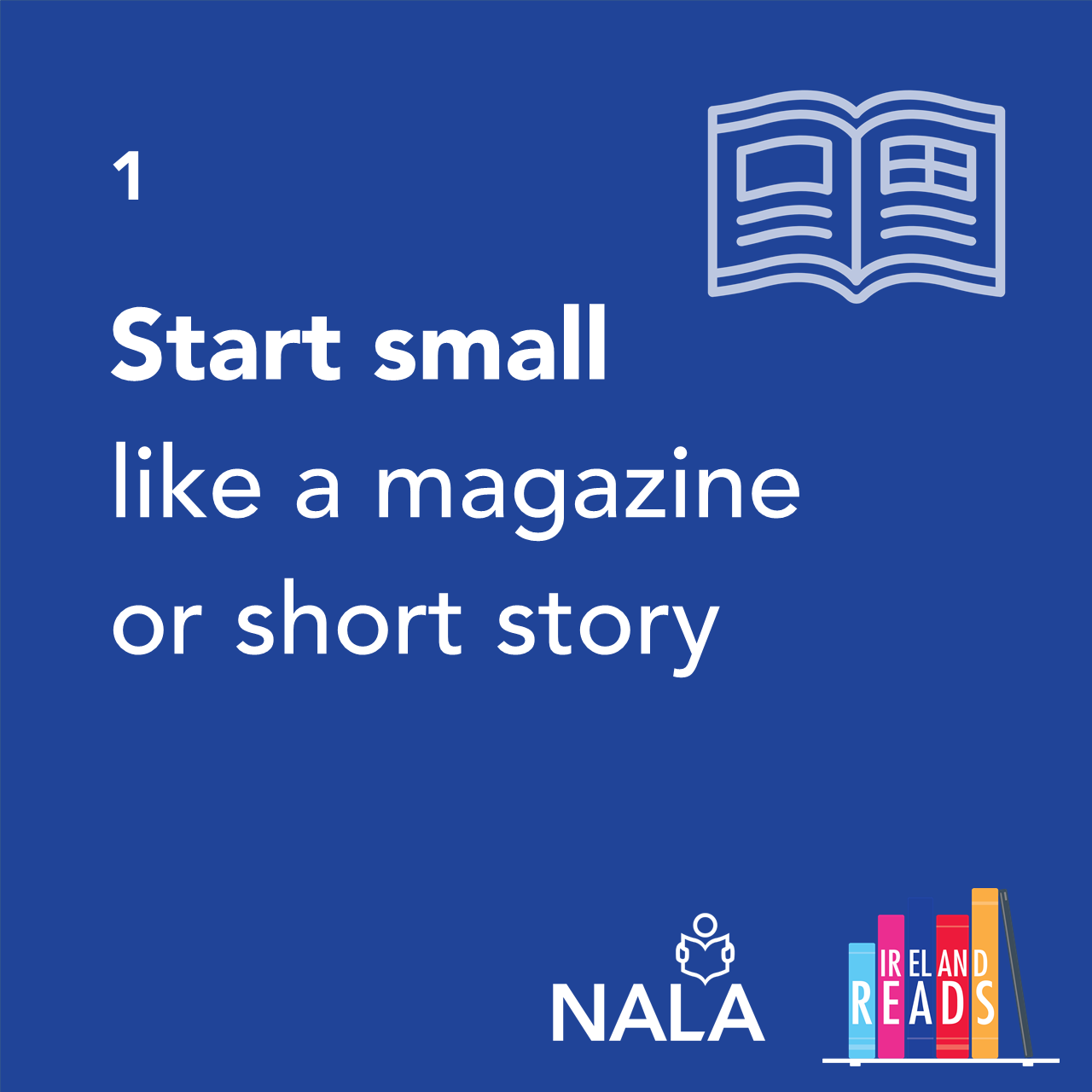 Tip 1
Start small
Try a few short pieces of text like a magazine article or a short story.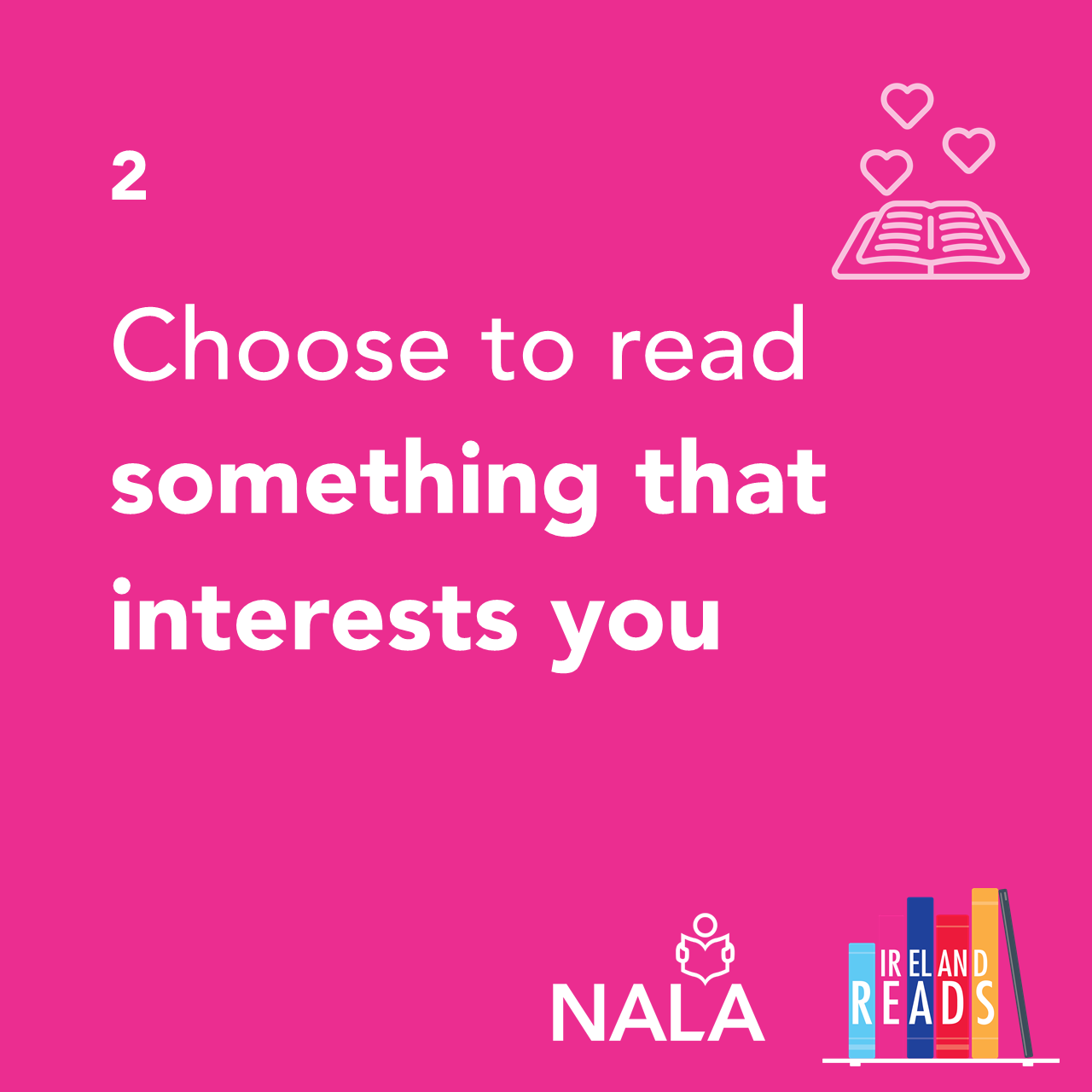 Tip 2
Choose to read something that interests you
If you start something and don't enjoy it, try something else.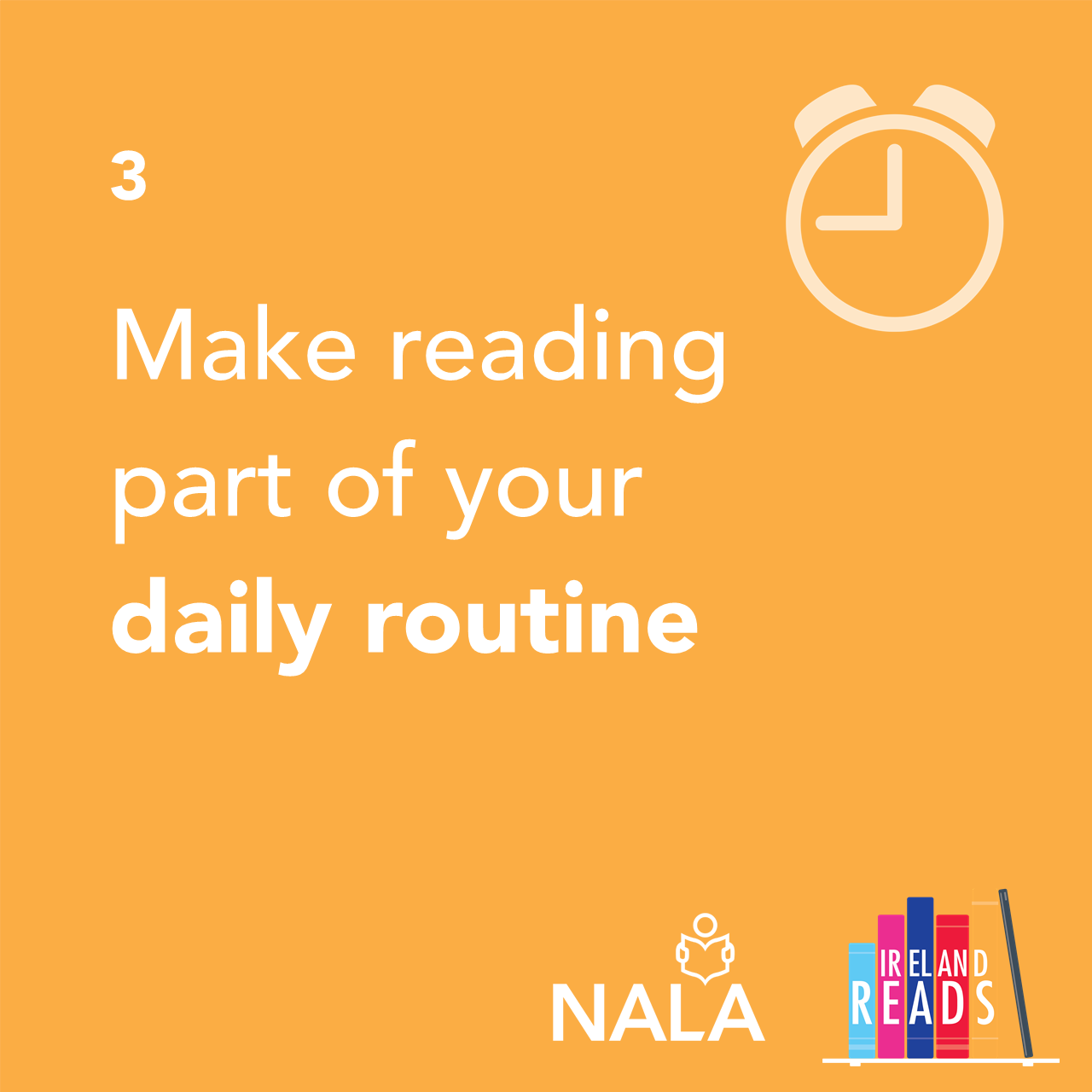 Tip 3
Make reading part of your daily routine
Pick out a time and quiet space to sit down and read and even set yourself a timer.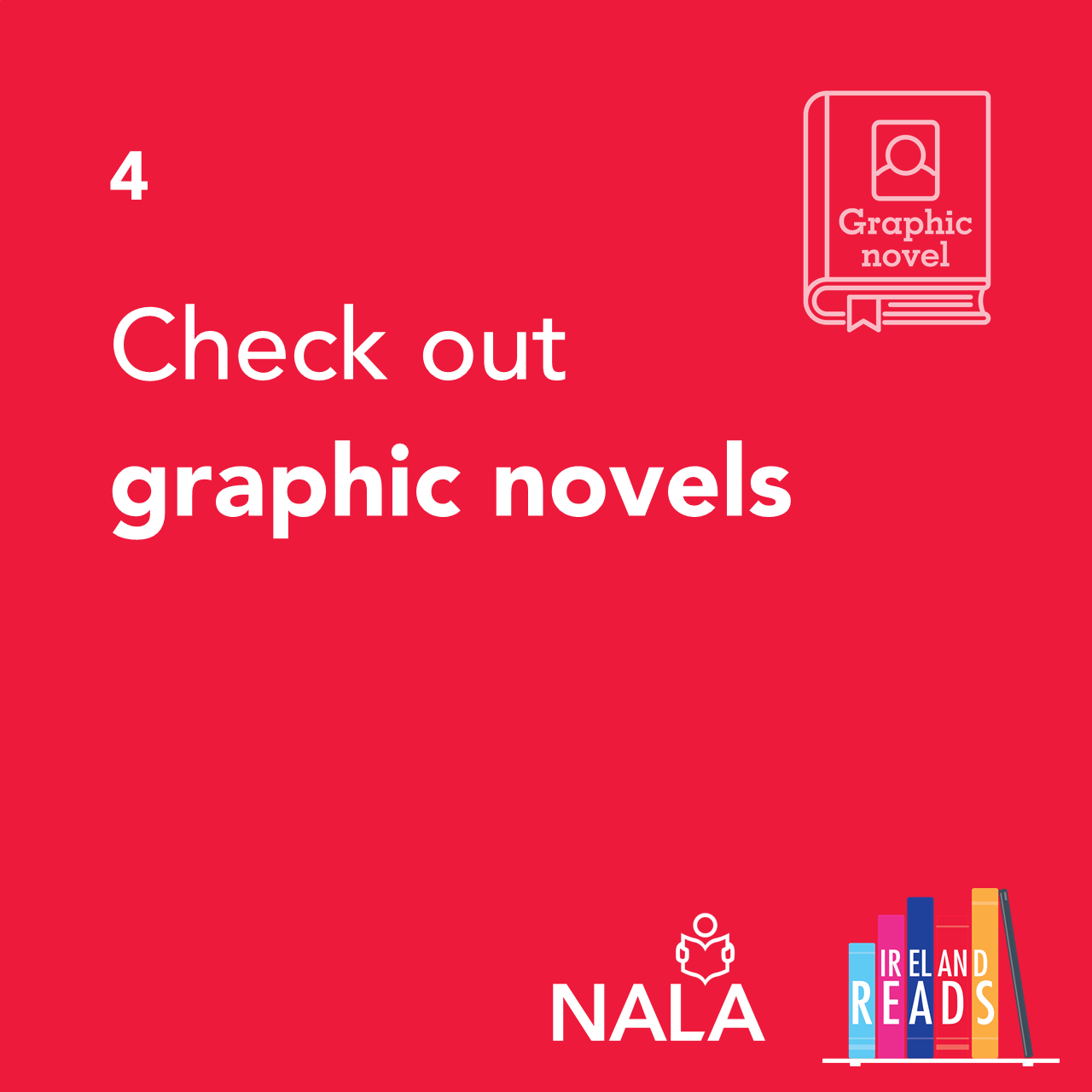 Tip 4
Check out graphic novels
They use images and you can look for visual clues and support.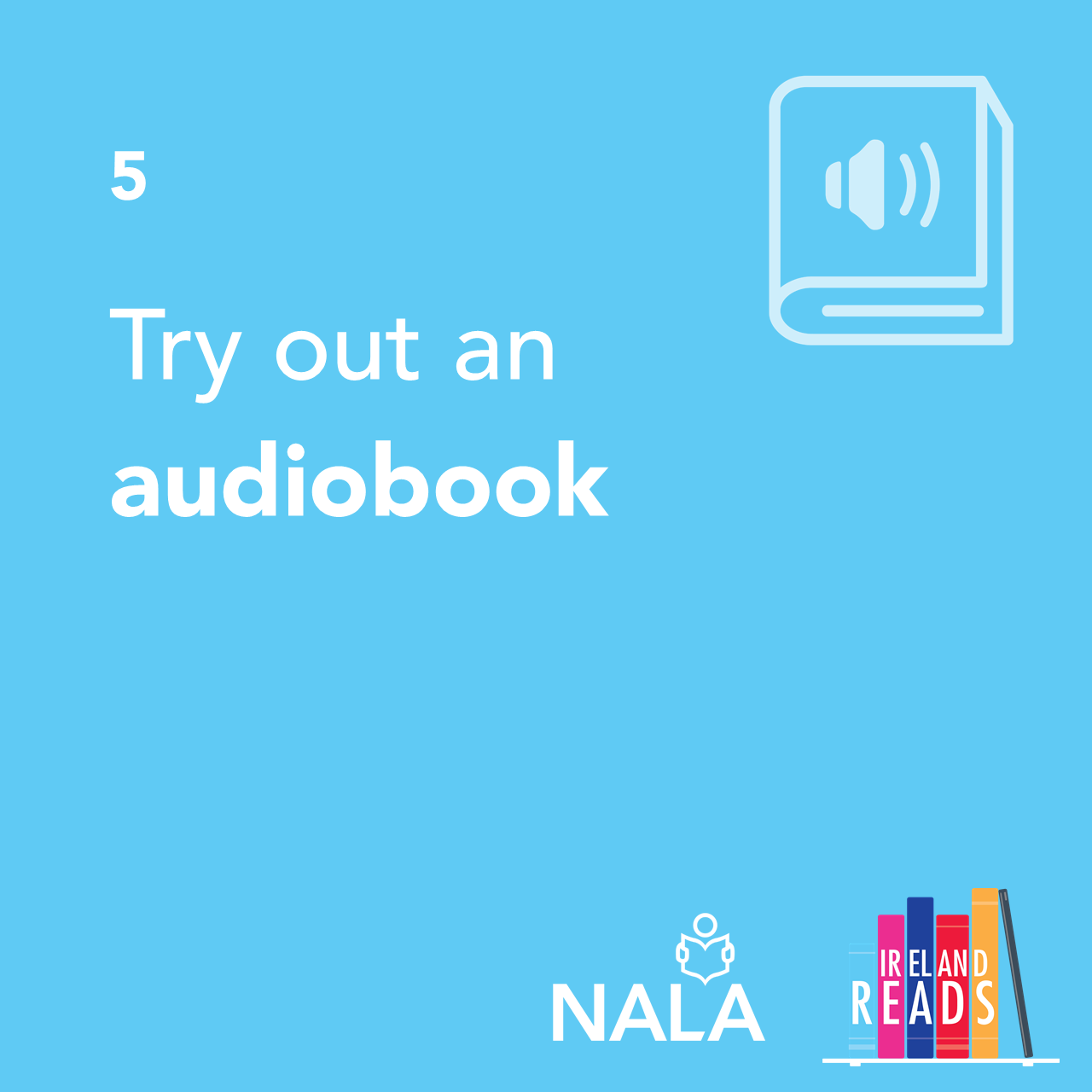 Tip 5
Try out an audiobook
You can listen as you go and they're great to get you into the habit of following a story.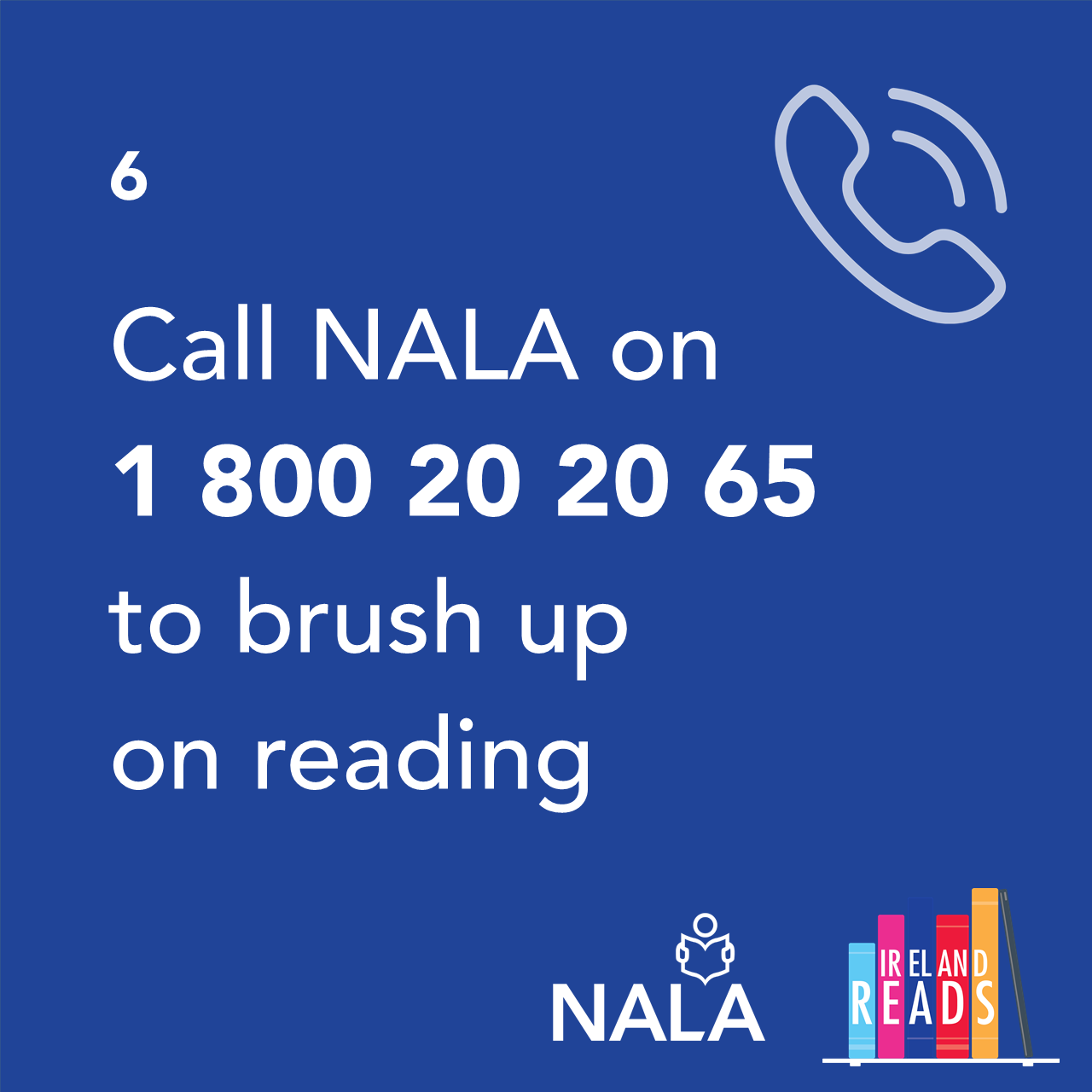 Tip 6
Brush up on your reading skills
Call NALA on Freephone 1 800 20 20 65 or text LEARN to 50050. You can work with a literacy tutor over the telephone with NALA or in your local Education and Training Board (ETB). It is free and confidential.
More about Ireland Reads
The Ireland Reads campaign is a collaboration led by the Libraries Development Unit at the Local Government Management Agency, and part of the Healthy Ireland programme. As well as all public libraries, partners in the campaign include RTÉ Supporting the Arts, Bookselling Ireland, Publishing Ireland, Childrens Books Ireland, NALA, the Arts Council, and the National Library of Ireland.