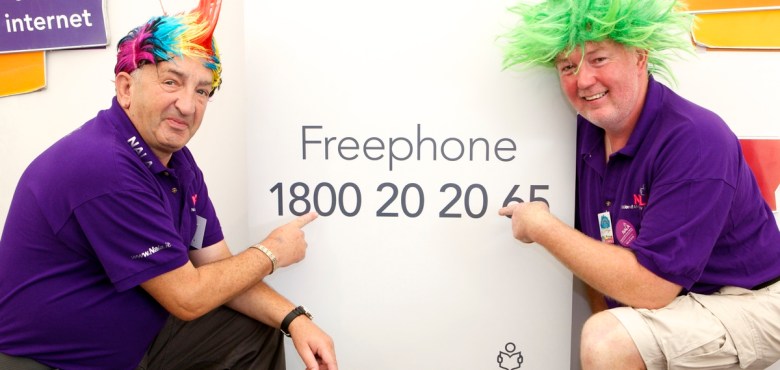 "The way farming has gone there is a form coming through the letter box every second day"
Kevin O'Duffy, Farmer, County Offaly
Kevin O'Duffy from Shannonbridge, County Offaly loves farming but as he says himself, 'Farming is only half of the work'. "The way things have gone there is a form coming through the letter box every second day. The trouble was when I wanted to fill in a form or write a letter. I'd know I'd written it wrong but I didn't know what the correct way was," he says. Like many people in Ireland Kevin had difficulties with reading and writing. While he wanted to improve these skills he was very worried about going back to education. 
"The biggest fear I had was that friends and people I knew would find out that I had this problem and they'd make a sort of a laugh out of me." However, after taking the brave decision to attend a local adult literacy centre, he soon found out that he wasn't alone – currently there are 40,000 adults attending Education and Training Boards (ETB) adult literacy courses nationwide. 
"Crossing the door of the centre was very nerve wracking. But it also was a huge weight off my shoulders and I've never looked back," he says. "That's why I'm here today, at the National Adult Literacy Agency (NALA) stand at the National Ploughing Championships. I want to tell other people in the farming community who may have problems writing or using the computer that there's nothing to be worried about – going back to education was the best decision I ever made. Not only did I improve my writing skills but it gave me the confidence to do lots of other things like learn online and get a qualification. It's also great craic as you meet lots of other people in the same boat," says Kevin.
Kevin is at the National Adult Literacy Agency stand with fellow students Michael Power (Pictured with Kevin above) and Tony Moloney. They come here every year to meet and speak with the public about the benefits of brushing up on their reading, writing, math and digital skills. 
AREA: National Adult Literacy Agency (5), Block 3, Row 39, Stand 609 (The HUB – Education and Business).
All three have experience of returning to education to improve their basic literacy and learn new computer skills. Returning to education as an adult isn't always easy and during the week they will be happy to discuss all the different learning opportunities available and inform people about the benefits of brushing up on their reading, writing and maths skills.
In Ireland, there are 40,000 adults attending literacy courses in Education and Training Boards (ETBs) nationwide. They are people who want to catch up on the skills they missed at school, parents who want to help children with their homework, workers who would like to go for promotion and those who would simply like to write an email. Whatever the reason, the benefits are always the same – people gain confidence and self-belief that has a transformative impact on their lives and those around them. NALA also supports literacy, numeracy and digital literacy learning over the phone and online if people do not want to attend a course in person. See www.learnwithnala.ie for more information. 
For information on free courses nationwide, Freephone NALA at 1800 20 20 65.