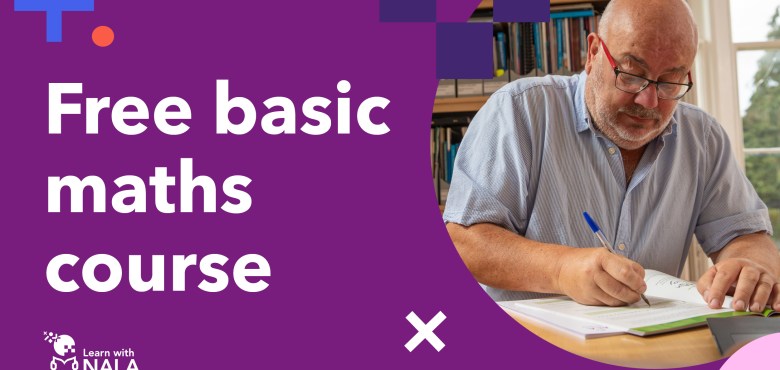 Do you want to brush up on your everyday maths skills over the summer but not sure where to start?
The National Adult Literacy Agency (NALA) has just launched two new free maths courses on our eLearning website learnwithnala.ie
These courses will also give you the chance to try out different subject areas and course levels that are available on Learn with NALA.
Find out more about each course below.
Basic Everyday Maths
Basic Everyday Maths will help you develop your skills in using maths in everyday life. There are four subject areas and each one is at a different level:
Shape and Space (level 1)
Pattern and relationship (level 2)
Measurement (preparing for level 3)
Functional maths (level 3)
Sign up to Basic Everyday Maths
Advanced Everyday Maths
Advanced Everyday Maths will give you the chance to try out different maths courses at level 3. In this course for each subject you complete, you will receive a Level 3 Minor Award Certificate from Quality and Qualifications Ireland (QQI).
There are three subject areas:
Application of number
Functional mathematics
Mathematics
Sign up to Advanced Everyday Maths
Need help signing up?
Call us on Freephone 1800 20 20 65 if you need help signing up or watch our video below for more on how to get started on learnwithnala.ie