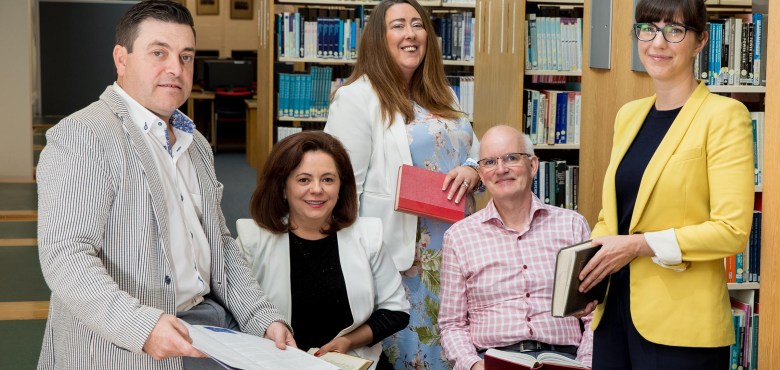 Take the first step is a public information campaign that helps people who have difficulty with reading, writing, maths or technology.
The campaign uses real-life stories of people who returned to education to improve their skills, and encourages others to contact the National Adult Literacy Agency for information on free courses.
Why is it important?
The most recent OECD Survey of Adult Skills showed that 550,000 Irish adults are at or below level 1 on a five-level literacy scale. Even more Irish adults — 750,000 — are at or below level 1 for numeracy and digital skills.
At these levels people may find it difficult to:
understand the instructions on medicines,
fill in an application form,
add up a bill,
read signs and find their way through roads, hospitals or airports,
help children with homework, or
search the web for information.
The survey showed that people with the lowest skill levels have low educational attainment, earn less income and are more likely to report poor health. They also risk being trapped in a situation in which they rarely benefit from education, and their skills remain weak or deteriorate over time.
This campaign is important because it helps people gain the necessary skills to achieve their personal, social and employment aspirations, so that they can reach their full potential and take part fully in society.
How does the campaign work?
The campaign encourages adults who have difficulty with reading, writing, maths or technology to contact the National Adult Literacy Agency (NALA) to get help.
NALA operate a Freephone support line 1800 20 20 65 that is staffed by experienced operators who can identify callers' needs and advise them on free services nationwide. This includes tuition in 120 ETB local adult education centres or NALA's distance learning service where they tutor people over the phone.
There is also a campaign website www.takethefirststep.ie with more information.
How can I help?
The campaign features the stories of people from different parts of the country who have struggled with literacy and numeracy throughout their lives — until they did something about it. Each person's story focuses on what they have gained from returning to education and aims to encourage others to reap the rewards by doing the same.
Please help us share their stories with your family, friends and work colleagues.