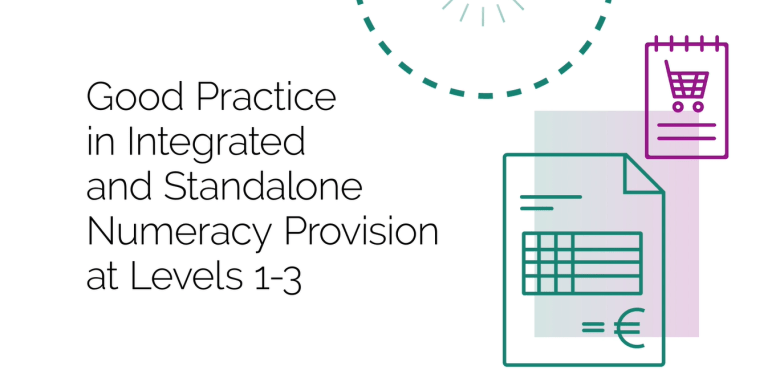 A report on Integrated and Standalone Numeracy Provision Guidelines and Recommendations, Levels 1 -3 has been launched today by Minister for Further and Higher Education, Research, Innovation and Science, Simon Harris TD.
The report was produced by the National Adult Literacy Agency (NALA), SOLAS and Education and Training Boards Ireland.
The aim of this research was to capture and document standalone and integrated adult numeracy activity in the Education and Training Board (ETB) context, in order to develop good practice guidelines and inform future development of adult numeracy policy and practice.
If you or if you know of someone who may wish to avail of numeracy support:
Freephone NALA on 1800 20 20 65 or
Text LEARN to 50050
Adult Literacy is co-funded by the Government of Ireland and the European Social Fund.
Read the report