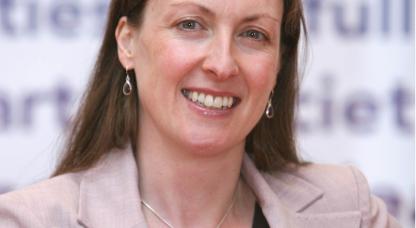 The results of the Adult Skills Survey show the bulk of Irish people aged 16-65 have below average literacy and numeracy skills when compared to 24 OECD countries. Despite increasing school and college attainment amongst the population, it appears we are not maintaining our literacy and numeracy skills into adulthood. Why is this?
One of the reasons lies in how we think about the skills we learn in school. We imagine they are learnt for life. The reality is that these skills can be developed or lost throughout our lives. Moreover, the strength of our skills has consequence for our employment prospects, earning potential and health.
Every year we receive about 7,000 calls to our Freephone support line from people who need help improving their reading, writing, spelling or maths skills. Some will have left school confident about their literacy and numeracy but find that as the years go by they get out of practice.
Literacy is like a muscle. You need to use it regularly or your skills weaken. For example, if a person left school early and didn't have to read or write much in their work, they could easily get out of practice and lose confidence in their ability to use those skills.
We need to think about our literacy skills the same way we think about our health and fitness.
If you left education a long time ago and do not use literacy and numeracy skills daily, for example in your job, then you may be at risk. For those who are not working and reading is not a daily activity, the situation could even be worse. But it is clear there is room for improvement for nearly everyone.
Increasingly we all need to read and understand information in order to make informed decisions which are life changing. There are many areas of confusion in relation to financial or health decisions whether it is buying health insurance or paying into a pension. Mistakes in these matters can be costly and have serious consequences.
After you have checked your skills, think about actions you can take to make them healthier.
Try and read for pleasure everyday and check out the range of free offerings in your local library. If you are a parent, take the opportunity to refresh your literacy and numeracy skills as your children learn. www.helpmykidlearn.ie is packed full of fun ideas for learning with your child. Think about the skills that are needed in your workplace and seek out training opportunities. There are lots of free online learning courses – www.writeon.ie and www.coursera.org are two great examples. And of course there is always the option of returning to learning, with many free courses available during the day and night in every part of Ireland through education and training boards.
Call NALA at 1800 20 20 65 or log on to www.nala.ie