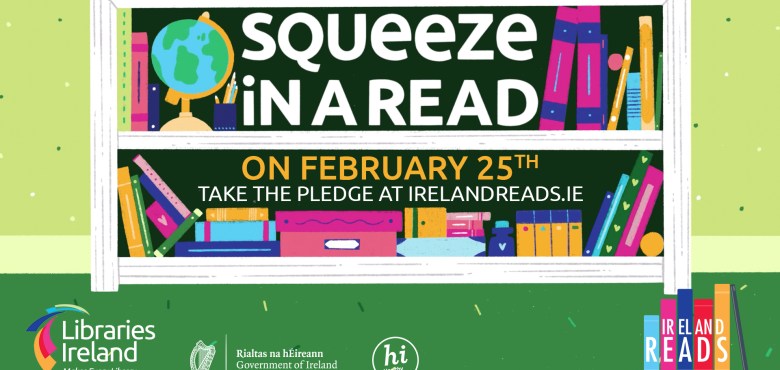 Minister for Further and Higher Education, Research, Innovation and Science Simon Harris TD, has today encouraged people to access literacy supports and unlock their full potential.
Ireland Reads is a campaign where libraries team up with book publishers, sellers and authors during the month of February to celebrate the benefits of reading for wellness and enjoyment.
While research shows the importance of reading for cognitive and learning development, the thoughts of opening a book can fill some people with dread.
One in five Irish adults struggle with everyday text while almost half lack basic digital literacy skills.
The Adult Literacy for Life Strategy (ALL) enables people, who may have left school at an early age, to return to education through adult education courses.
Minister Harris said, "The Adult Literacy for Life (ALL) strategy has reopened the doors to education many people felt were closed to them before.
"By contacting their local Education and Training board, people have returned to education and gained new skills as a result of improving their reading, writing and numeracy skills.
"These skills can give people the confidence to do something they may not have done before like renting a book at their local library or signing up for a new course."
Earlier this week, the inaugural meeting of 16 Regional Literacy Coordinators took place in Dublin.
The appointment of these coordinators is a key element of the ALL Strategy. The coordinators are based in the 16 Education and Training Boards where they will be involved with developing and supporting Regional Literary Coalitions and Regional Literacy Plans.
Minister Harris said, "All of us want to see and live in an Ireland where every adult has the necessary literacy, numeracy and digital literacy to fully engage in society and realise their full potential.
"The meeting of these committed, motivated Regional Literacy Coordinators is a vital step to implementing the ambitious vision set out in the ALL Strategy on the ground, and make a real, transformative difference in so many learners' lives."
Minister Harris was speaking as he joined Minister for Rural and Community Development, Heather Humphreys TD at the official launch of the My Open Library service at Raheny Library in Dublin.
My Open Library offers extended library opening hours giving access to users from 8am to 10pm, 365 days a year. It allows people access the library at a time that suits their needs.
Minister Humphreys said "I am also delighted today, along with Minister Harris, to formally launch the new 'My Open Library' Service in Raheny.
"This is a wonderful service that allows people to access their local library between 8am-10pm, 365 days of the year.
"Separately, I'm pleased today to announce a new €33 million public libraries capital programme. This will see the delivery and upgrade of library facilities the length and breadth of the country.
"Local authorities will be able to submit proposals for projects shortly and I'm encouraging them to be bold and ambitious with their ideas."
For more information on ALL, go to www.adultliteracyforlife.ie