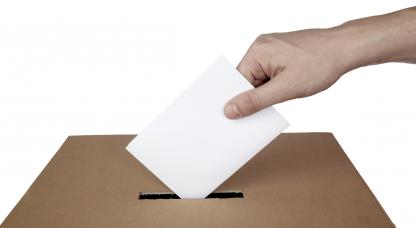 On Friday 23 May 2014, local and European elections will be held to elect members of local authorities (the County and City Councils) and the European parliament.  In the run up to the elections, NALA has identified how public representatives at local and European levels can support adult literacy development, and ensure literacy is not a barrier to people living full and active lives. But we need your help to spread the word.
Can you ask your local representative to support these actions?
At local level
Local authorities can communicate better with citizens and provide more efficient and accessible services by using Plain English. NALA is currently working with 11 Local Authorities to make their services more literacy-friendly. This means raising awareness of literacy throughout the organisation and removing unnecessary literacy-related barriers.  City and county councillors can also support high quality adult literacy services at local level as many of them will become members of the new Education and Training Boards.
Councillors can propose and support these actions, if they:
1.    Provide all Local Authority public information in plain English.
2.    Commit to becoming a literacy-friendly organisation in the new Local Authority corporate plans.
3.    Raise awareness of local learning opportunities, for example in the Education & Training Boards.
4.    Expand the local provision of high quality, flexible and intensive learning programmes, targeting specific needs, including for the unemployed and supporting family learning.
5.    Provide programmes for employees of the Council with literacy and or numeracy needs and support them to progress further.
At European level
75 million adults in Europe have difficulties with basic literacy and numeracy skills, and Ireland is below the EU average. The European Parliament should prioritise high quality adult basic skills development to reduce barriers to people fulfilling full, active and productive lives.
NALA is asking MEPs to act as champions of adult literacy and numeracy in Europe.
NALA believes three actions are essential to raising adult literacy and numeracy levels:
1.    Raise awareness of learning opportunities and support participation of the low skilled.
2.    Integrate literacy and numeracy development into all further education and training.
3.    Provide flexible intensive learning programmes, using blended and distance learning approaches, and target specific needs including for the unemployed, low skilled workers and supporting family learning.