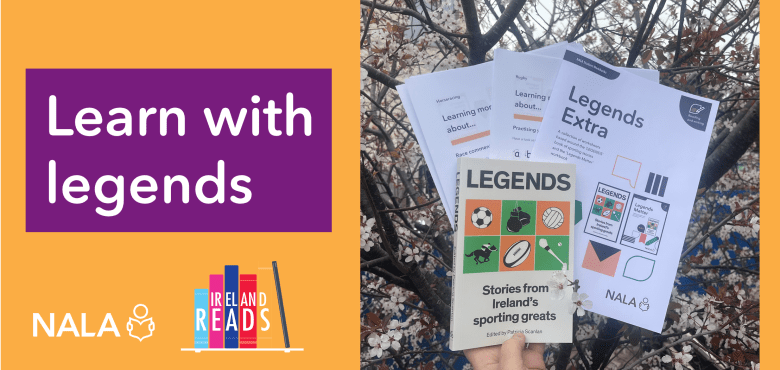 Ireland Reads is back and NALA is delighted to be supporting the campaign again this year. To celebrate Ireland Reads NALA has created some new learning resources to go with our LEGENDS book of sporting stories, find out more below.
Ireland Reads is a campaign to get the whole country reading this month in the lead up to the national day of reading this Saturday, 25 February.
Local libraries have teamed up with NALA, publishers, booksellers, authors and others for the campaign. It is a Healthy Ireland initiative and aims to celebrate reading and all the benefits it can have for wellbeing and enjoyment.
You can join the campaign by pledging to 'squeeze in a read' on Ireland Reads Day, Saturday 25 February.
There are also other ways you can get involved this year.
Visit your local library on Saturday 25 February
Ireland Reads events and activities are happening in libraries across the country including author talks, quizzes and poetry readings. To find out what Ireland Reads events and activities are in your local library, check out their website and social media channels.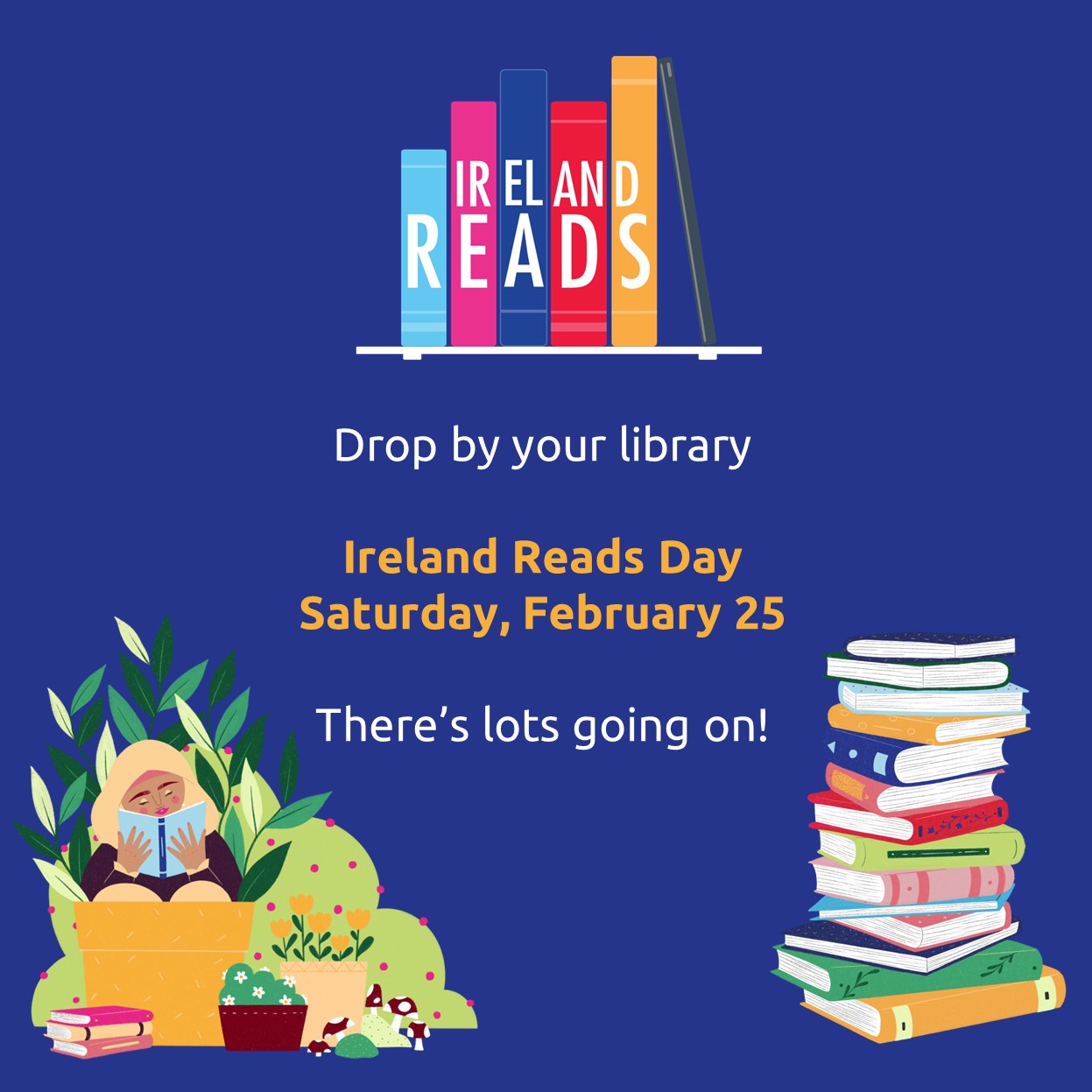 Learn with Legends – New NALA resources
This year for Ireland Reads, NALA is reading LEGENDS, a non-fiction book with stories from some of Ireland's greatest sports stars. The stories are written in plain English for new and emerging adult readers. We also created a workbook to go with LEGENDS – this is called Legends Matter.
We have also created some new digital Legends Extra worksheets this month. These have exercises and activities that you can do in each of the sport areas.
Take a look at the collection of worksheets
If you would like to brush up on your reading and writing skills call NALA on Freephone 1 800 20 20 65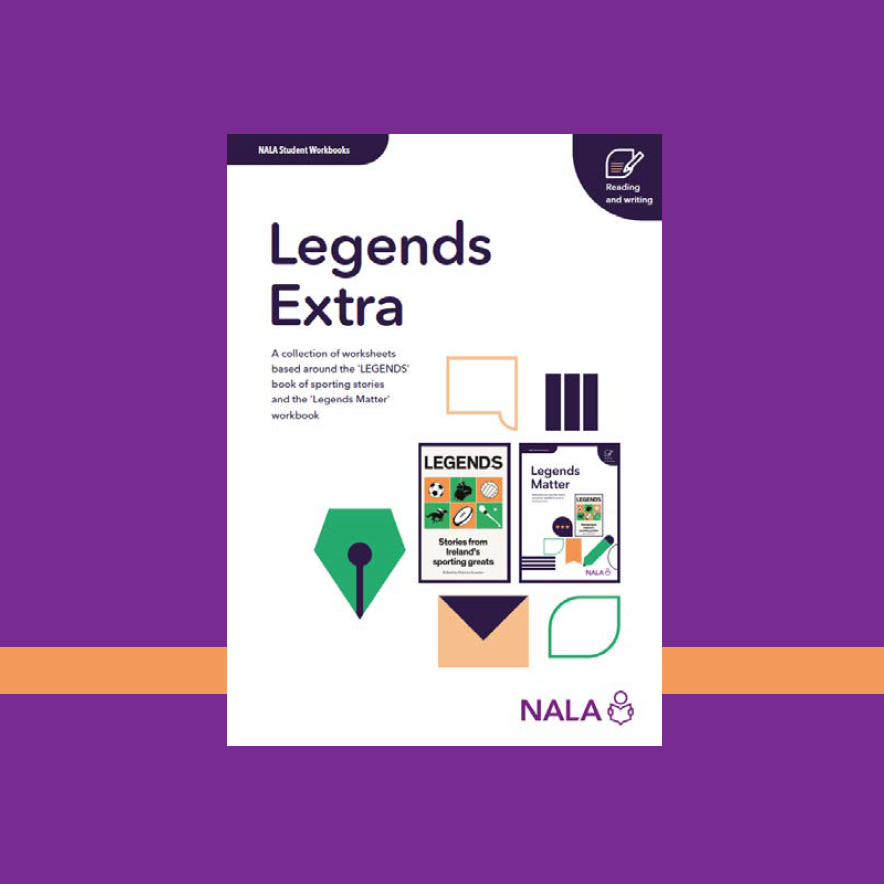 Or, click on the links at the end of this page if you would like to brush up using a sport that interests you.
Squeeze in a read with Donegal Sports Stars
Our friends at Donegal Education and Training Board (ETB) and Donegal Country Libraries teamed up with local sporting stars to share how they will be taking time to #Squeezeinaread with the LEGENDS book. Take a look below.
Click on links below if you would like to brush up using a sport that interests you: