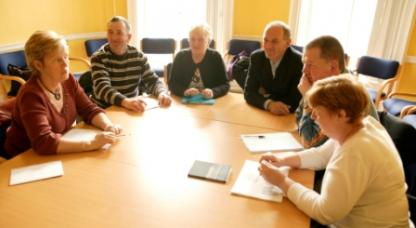 We in NALA are delighted that the campaign we ran with our members, to have a learner seat on each of the 16 Education and Training Boards (ETBs), was successful.
Now we have been asked by Ruairi Quinn TD, the Minister for Education and Skills, to be one of the nominating bodies for learners for each ETB.
NALA will nominate one man and one woman who live in each ETB area.
The ETBs will meet before the end of July to decide which of the people nominated will be appointed to the Boards.
NALA

 is now looking for nominations

A sub-committee of the NALA Board will meet in July to evaluate all nominations. Based on agreed criteria, they will decide one female and one male nominee for each ETB area. NALA will run a training day for learners on board skills on Saturday 23 August 2014 in Dublin.

What is involved in being on my local ETB Board?
This is a voluntary position. You will get travel expenses.
You will sit on the Board for five years.
You will attend Board meetings – possibly 7 in a year. You will have to read material and prepare for each Board meeting.
Do I qualify to be nominated?
To be considered for nomination, you must meet these criteria:
Be a member of 

NALA

 (we encourage learners to become an individual member of 

NALA

 – this is free);
Be living in the area of the relevant 

ETB

;
Be a current or recent adult learner; and
Have some involvement or experience of raising issues, especially around education.
What do I need to do?
Fill in the Application Form and send it back to us by Friday 11 July 2014.
You can email it to Margaret at mmurray@nala.ie. Alternatively, you can post it to Margaret Murray, Student and Membership Officer, NALA, Sandford Lodge, Sandford Close, Ranelagh, Dublin 6.
If you would like help with filling in this form or more information, including how to become a member, telephone Margaret at 01 412 7928 (direct line).