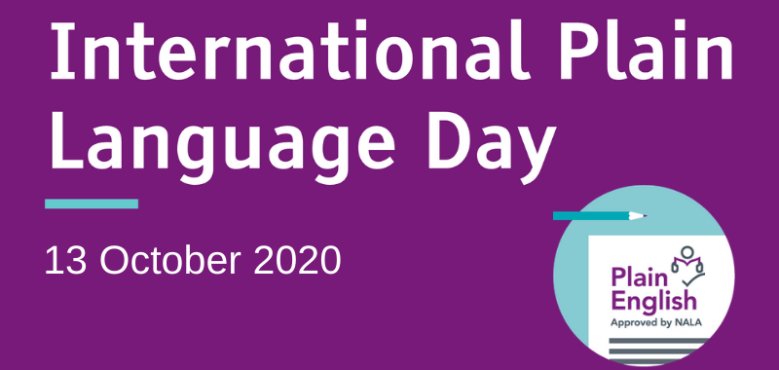 Today, International Plain Language Day (13 October), marks ten years since United States' President Barack Obama signed the US Plain Writing Act into law. It was a win for the people of the US, as the act sought to ensure that the public could understand the information they got from federal agencies
The National Adult Literacy Agency (NALA) continues to advocate for the use of plain English. We provide a range of services including editing and training to help organisations improve the way they communicate. Plain English is about presenting information in a way that the intended reader can understand and act on it after a single reading, as NALA's Communications Manager Clare McNally explains:
"The COVID-19 pandemic taught us the value of plain English (and Irish) and it is now more important than ever to advocate for its use. As the information constantly changed, we had to learn new and complex medical terms and messages to keep ourselves and others safe. When public information uses everyday language, short sentences and clear visuals to relay important complex information and messages, it is better for everyone."
A highlight for plain English in Ireland in 2020 was the new Programme for Government which committed to 'Introduce a plain language requirement on all public service communication.' Clare continues:
"Many government departments and organisations are more conscious of using plain English guidelines for forms, documents and web text and the new commitment to plain language affirms and supports progress to date. This is important for all of us, but particularly for people who find reading difficult (1 in 6 adults in this country)."
"The progress we have made on plain English is heartening but there is more to do. A draft Plain Language Bill NALA lobbied hard for achieved cross-party support and we now call for this Bill to be enacted. Today, NALA is asking people to help us continue to promote the importance of plain English in everyday life.
"Are the letters and documents you are getting clear? Do you understand your rights and what you are being asked to do from your banks, government departments, legal people and others? We would love to hear your views about what we can do to help promote plain English."
Meanwhile, we invite you to raise your glass (virtually!) and celebrate International Plain Language Day. Cheers! Sláinte!
For further information about NALA's Plain English services please visit:
https://www.nala.ie/plain-english/
For more information please contact:
Aoife Mulhall, NALA Communications Officer at 01 412 7916 or email amulhall@nala.ie