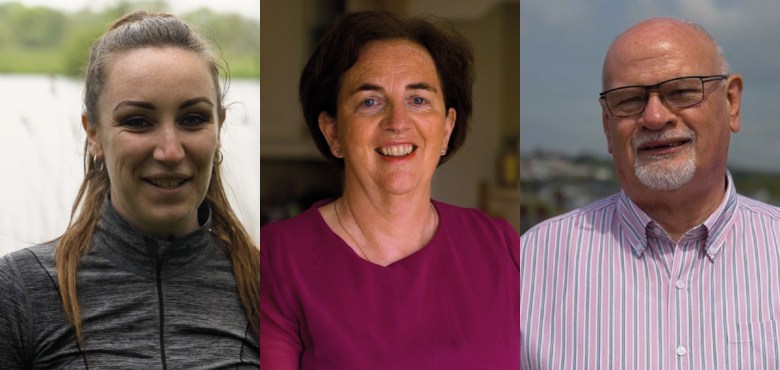 A new International Health Literacy Survey preliminary results shows that nearly 1 in 3 (28%) people in Ireland have 'limited' health literacy and in particular struggle with finding and evaluating health information. These 'health literacy' needs can have a huge effect on patients' ability to prevent and manage illnesses, including cancer. Cancer patients with limited health literacy are less likely to attend appointments and are more likely to struggle with taking medicine correctly, be hospitalised and to die from their cancer. Around 4 in 10 people experience severe distress with their cancer[1], and people with limited health literacy are more likely to suffer.
The National Adult Literacy Agency (NALA) and the Irish Cancer Society (ICS) have produced a number of health literacy awareness videos to support cancer patients and their families. MSD Ireland funded the videos. We developed these videos to give detailed information around a number of key areas, which affect patients' lives on a daily basis. They are short and concise, providing a patient perspective and including helpful tips and advice.
The videos look at:
In this video Karen Dowling (Sheahan), Cervical Cancer Survivor, shares her experience and advice of attending appointments.
"In the consultations the medical language can be very confusing and there's a lot of acronyms used, and words that we just don't understand. So for me, it was important to ask lots of questions."
Here Siobhán Hayes, Endometrial Cancer Survivor, talks about how it can be difficult to fully understand what health test results mean for you and suggests:
"to actually bring somebody with you to the appointment because you are told so much in just such a short space of a few minutes and it's really hard to take it all in."
Tony Moloney, adult literacy learner, talks about the courage and confidence to go to your doctor and ask for information.
"The biggest thing I can say to anybody that has a problem is to visit your doctor, ask your doctor."
Colleen Dube, Chief Executive Officer at NALA commented:
"We were delighted to work with the Irish Cancer Society and MSD to develop these awareness videos. With recent research showing that 28% of the Irish population have 'limited' health literacy, the useful tips for cancer patients and their families in these videos will hopefully support them as they deal with cancer and health services."
Aileen McHale, Cancer Information Services Manager at the Irish Cancer Society said:
"Our cancer nurses regularly get calls from people who feel they need more information or further clarity about their cancer, to talk through treatment options as well as other cancer related concerns they may have. Taking the time to answer their questions and providing them with information at a pace and in a format that suit their needs, can help them to make key decisions on treatments, how to manage side effects and symptoms or access services.
We hope the videos will further empower patients to feel more confident in understanding and managing their illness and help them to avoid the distress and physical problems that can come from health literacy needs."
Mairead McCaul, Managing Director, MSD Ireland (Human Health) added: "MSD Ireland is delighted to partner with NALA and the Irish Cancer society to develop a number of videos which offer patients and their families important insights and guidance around ensuring they get the most from their interactions during their visits with healthcare professionals."
-ENDS-
For further information, please contact:
Aoife Mulhall, Communications Officer, NALA, Email: amulhall@nala.ie, Phone: 01 412 7916
Clare McNally, Communications Manager, NALA, Mobile: 087 648 6292
Irish Cancer Society communications@irishcancer.ie Mobile: 087 645 3867
Notes to Editors
What is health literacy?
Health literacy is based on the simple concept of a health provider such as a doctor, nurse or pharmacist communicating clearly and the patient understanding that information so that they can make informed health decisions. For more information on health literacy check out this factsheet here
Health literacy needs in Ireland
The recent Health Literacy Survey (2021) preliminary results showed that 28% of the Irish population have 'limited' health literacy (problematic and inadequate combined) and may need help to improve their health literacy level.  The areas that need most improvement are finding and evaluating information.
People in Ireland report the most difficulty with the following tasks related to dealing with information on health (in the areas of health care, disease prevention and health promotion):
To judge if the information about illness in the mass media is reliable (55%)
To find out how their neighbourhood could become more health friendly (53%)
To find information about changes in laws that may affect their or their family´s health (50%)
To judge if the information on health risks in the mass media is reliable (49%)
To judge if they need a second opinion from another doctor (43%)
Some groups with lower-than-average levels of general health literacy include:
Those aged 18-35
Those whose self-perceived level in society is low
Those with some, considerable or severe financial difficulties
Those who rated their health as fair or bad
Those with poor social support
Impact for people with limited health literacy include:
More negative results for certain outcomes related to lifestyle and health such as high physical activity, high healthy eating, heavy smoking and being in good health.
More frequent use of certain health services such as:

Emergency Services (past 24 months)
6 or more GP visits (past 12 months)
Hospital inpatient (past 12 months and Hospital day patient (past 12 months)
Both the International report on the Health Literacy Survey 2019 and the Irish report are due to be published in December 2021.
[1] Zabora et al.(2001) The prevalence of Psychological Distress by cancer site. Psycho-Oncology, 10, 19 – 28.