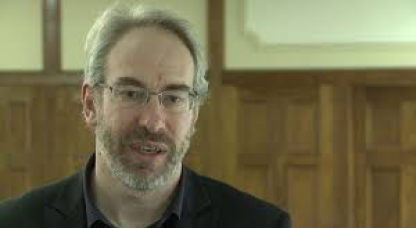 The theme for National Adult Literacy Awareness Week this year is 'Literacy for the 21st Century'. The aim of the week is to raise awareness of what literacy really means in 2013 and also to inform people about the benefits of improving their reading, writing and numeracy skills. Currently there are 57,000 adults attending ETB literacy and numeracy courses nationwide. There are also thousands learning at home online and over the phone through the National Adult Literacy Agency's (NALA) distance learning service.
During the week NALA is holding a number of events about literacy and the forthcoming new adult skills survey called the Programme for Assessment of Adult Competencies (PIAAC). William Thorn, Senior Analyst in the OECD will present on PIAAC at events on Monday and Tuesday to help policy makers and stakeholders to understand the survey in order to analyse and interpret the results appropriately. You can read more about them here.
For PIAAC in Ireland, the Central Statistics Office has interviewed 5,000 people aged 16-65 years old, assessing their literacy, numeracy and technology skills. When the survey results are announced in October it will break new ground by collecting a broad range of information including how these skills are used at work and in other contexts such as the home and the community. No previous assessments have been this broad.
'Take the first step' during National Adult Literacy Awareness Week
The National Adult Literacy Agency would encourage people to contact their local Adult Education Centre or call them for free on 1800 20 20 65 to find out about all the options available to them in their area. "We get phone calls from people of all ages, from all over Ireland wanting to improve their reading, writing and maths skills. Some will have left school confident about these skills but find that over the years they have got out of practice and need to brush up on them so they can do other things. Other people call us because they want to be able to help their children with their homework and need a little help getting started," says Inez Bailey, Director, National Adult Literacy Agency (NALA).
One such person is Tony Moloney from Youghal, County Cork. Like many people with literacy difficulties, Tony thought he was the only one. "I thought I was alone and that it was a shameful thing. If I ever had to deal with anything official, it hung over me like a huge fear in case I'd be asked to read," he says. However, since attending adult education classes in Youghal, everything has changed. "Going back to education has inspired and empowered me," says Tony. "I can't praise the tutors in the Youghal Adult Education Centre enough, they've given me the confidence to try anything," says Tony proudly.
A TV advertising campaign called 'Take the first step' will be broadcast during the week. Developed and funded by An Post, the advertisements profile three individuals who have overcome their problems with reading, writing and maths and are intended to encourage people to make contact with adult education services by ringing the NALA freephone support line.
"Taking the first steps on any difficult journey requires courage and commitment – and for those who have literacy or numeracy difficulties, the stigma attached can prove daunting and discouraging. This campaign aims to dispel this stigma by focusing on the benefits of returning to further education," says Inez.
"At first I was terrified as I thought I was the only one with problems or that I was the worst," says Tony. "But they're amazing in the Adult Education Centre – they have this ability to put you instantly at ease, everyone is treated as an equal, there's no them and us," he says.
After a year and a half working with his tutor, Tony joined a group class with ten other adults. "It's fantastic, we've been together two years and are now all on FETAC Level 3 at the moment – everyone has similar stories and is helping each other out – it's great fun," says Tony who has no problem encouraging others who have literacy difficulties. "Go and get help. Tuition is a great opportunity that has made a huge difference to my life."
Don't have time to attend a class but would like to learn at home?
If you don't have time to attend a class the National Adult Literacy Agency has a flexible distance learning service. You can work at your own pace, at home with tutors on the phone to help you. If you have internet access you can even teach yourself and improve your skills on an interactive website www.writeon.ie.
"Our distance learning service means you only learn what you need to learn. You can even apply to get a FETAC qualification for what you already know. Our friendly operators will tell you more about all the great options available to you so call or text us now – it's completely free and confidential," says Inez Bailey, Director, NALA.
Freephone: 1800 20 20 65
Freetext: LEARN to 50050
Log on: www.writeon.ie
For more information on events during National Adult Literacy Awareness Week see the NALA website here.
* ETB stands for Education and Training Board. It is the new name for your local VEC.
For media queries please contact Clare McNally, National Adult Literacy Agency, 01 4127909 / 087 6486292.