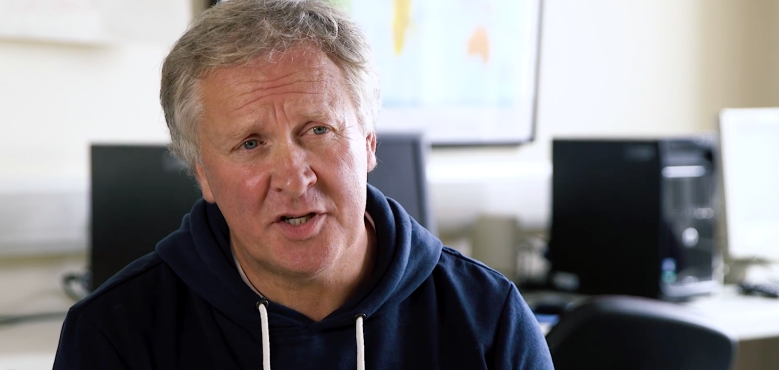 This September, we are planning lots of activity to raise awareness of adult literacy and numeracy and ETB adult education services.
It all starts with our conference on International Literacy Day on Friday 8 September, and finishes on our stand at the National Ploughing Championships from the 21-23 September 2017. Here's a snap shot of what you can expect.
Friday 8 September
International Literacy Day Conference – event for tutors
'Using technology in adult literacy and numeracy tuition'
The Minister for Education and Skills, Richard Bruton TD will be a guest speaker at our conference to celebrate International Literacy Day on Friday 8 September. The conference will focus on using technology in adult literacy and numeracy tuition. Anthony Mann from the Organisation for Economic Cooperation and Development (OECD) will also speak at the event about adult skills in Ireland, both strengths and weaknesses. It is a morning event and will take place in the National College of Ireland.
The conference is free to attend and you can register at www.nala.ie.
Tuesday 12 September
Reception at Áras an Uachtaráin – event for learners
President of Ireland, Michael D Higgins will host a reception in Áras an Uactarain for adult literacy learners and some of their tutors. During the month of September these adult literacy learners will act as local Learner Ambassadors and share their story about the benefits of returning to education in the hope of encouraging other people with literacy difficulties to get the help they need.
Due to restricted numbers this is an invitation only event as we want to ensure each ETB is represented at the reception.
September
Local learner ambassador talks
During the month of September ETBs and NALA are arranging for Learner Ambassadors to give talks in their local communities about the benefits of returning to learning. These talks are being organised in conjunction with their local ETB service, libraries, men's sheds and citizen information centres.
19 – 21 SEPTEMBER
National Ploughing Championships
Learner Ambassadors will once again attend the National Ploughing Championships in County Offaly and drive regional awareness of the benefits of adult education and local ETB services, to the farming community.
September
SOLAS national literacy and numeracy awareness campaign
Radio advertising
National radio advertising campaign with increased focus on regional radio as per recommendations from evaluation. Stations include Liveline – Joe Duffy Show; Today FM; Newstalk; IRS+ Media Central (Spin 1038, Spin Southwest, 98FM, iRadio, 4FM); Urban media FM104,Q102, Limerick, Cork, Galway, LMFM, WLR); Urban Media Partnership; Red FM.
Local radio vox pops with Learner Ambassadors
NALA is arranging for several Learner Ambassadors to record local radio adverts (interview style vox pops) for five local radio stations. This includes FM104 in Dublin, 96FM in Cork, 95FM in Limerick, LMFM in Louth and Galway Bay FM in Galway. This provides an opportunity to use local voices and accents to promote local ETB services.
NALA is also arranging for a new video of Learner Ambassadors talking about the benefits of returning to education to be syndicated on several radio station websites. This will be accompanied by digital advertising, learner interviews and facts about literacy shared on all radio stations' social media.
Video on Demand and Digital
Similar to last year the national campaign will include videos geo-targeted at specific locations, genders and age groups to maximise engagement and views.
Bespoke local posters
NALA is arranging for over 70 adult education centres to receive bespoke awareness raising posters with their local contact details promoted. These will be used to promote ETB local services.
National public relations campaign
Similar to last year, NALA will manage a 3 week public relations campaign to secure independent media coverage.