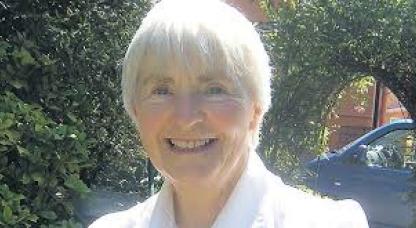 In the next episode of The Family Project on RTÉ One, (Monday 23 June), Cork singer songwriter John Spillane works with the O'Brien family from County Galway and their 16 year old son Declan who has a passion for music but has become disillusioned with school after a failed Junior Cert.
Since returning to Ireland from the UK five years ago, the O'Brien's moved from Tullamore to Ballinasloe before settling in Loughrea.  Declan's three sisters are all doing well in school; however this is something he has struggled with from an early age.
Declan's parents, both early school leavers, are keen for Declan to continue his education.  Speaking about Declan, his mother Patricia said; "the moving about didn't do Declan any good, because he kind of fell through the net."
"He'd come home sometimes very frustrated so that's why we're trying to find out the issues with him before he ends up in a position where he can't get his education," his father Derek added.
After failing his Junior Cert Declan decided to put school behind him and pursue other options.  "My main passion has always been music, I sit in my room for hours just playing…I don't want to end up with no education and no hopes of a job or financial support but I think I have to try my own path because the one I'm on at the moment isn't working," says Declan.
Over the programme John Spillane works with Declan and his family to identify Declan's learning issues and the options available to him.  John is keen for Declan to work on his music but not at the expense of his education. He sets Declan a musical project which will give the budding musician a taste for the discipline needed to be a singer songwriter.  With John's help Declan must write a song about Loughrea and if good enough, perform it live at a festival.
Speaking about the episode John said; "I would say to any young fella, don't stay in bed in the morning and be some dreamy spaced out musician head, get up and go to school, finish the schooling because you started it."
The programme also films Declan as he goes for a psycho educational assessment, which will give the family definitive answers as to whether Declan has any learning issues.
The Family Project follows families from around Ireland working together to overcome educational issues that affect their lives. They work together with educational experts and well-known mentors to find a way to overcome the problem, bringing them closer as a family.
The Family Project continues on Monday 23 June 2014, 7.30pm on RTÉ One
The Family Project
With children only spending about 15% of their time in school, The Family Project aims to show parents how to do more in the home to help their kids learn in fun and engaging ways.
In each episode, a celebrity mentor works with the family to complete a project that has special significance to them. By working together and being open to learning new things, the families achieve results they could never have imagined.
Each family is also guided by the input and teaching of Ireland's best education experts. These experts devise a learning activity and give the families the techniques and tools to achieve this. They show ways that they can all work together, and will set a target or goal that the family can realistically achieve. The experts are from the same area as the family, to show that local resources are available to everyone in Ireland.
Since 2000, the National Adult Literacy Agency (NALA) has been using the mass medium of television to highlight literacy issues, outline supports that are available, motivate people to return to education and provide opportunities for learning in the privacy of their own home.
ENDS
For media queries please contact:
Melanie O'Connor
RTÉ TV Press and Publicity
01 208 2787
melanie.o'connor@rte.ie
or
Clare McNally
National Adult Literacy Agency
01 4127909 / 087 6486292