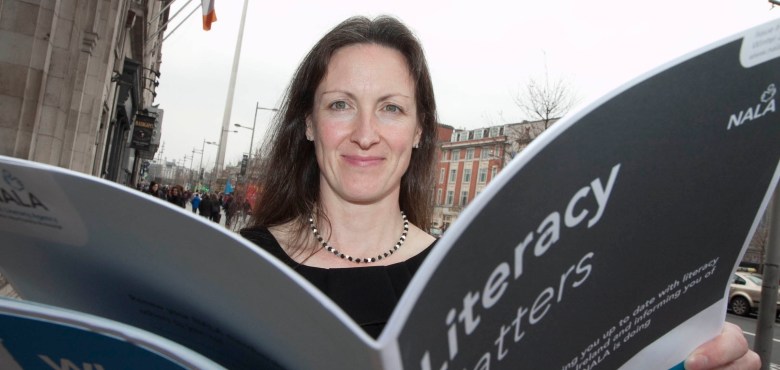 We wanted to let you know you that our CEO, Dr Inez Bailey will be leaving us soon to take up a new position with the Centre for Effective Services in August.
As many of you may know, Inez has dedicated much of her work life to literacy issues. She has led a team in the National Adult Literacy Agency for almost 25 years, working tirelessly to make sure that people with literacy, numeracy and digital skills needs can fully take part in society. She has been a leading campaigning and lobbying force on adult literacy issues – speaking out when few dared, raising awareness of inequalities in education and society.
During this time Inez has been to the forefront of policy making, research and securing a thirty-fold increase in additional funding for adult literacy services in Ireland. She has also led great innovations, delivering 14 TV series about adult literacy with RTE and the first ever distance learning service for adult literacy which has gone from strength to strength.
She will be a hard act to follow but I'm sure you will join us in wishing her all the very best in her new role with the Centre for Effective Services – an all-Ireland agency that specialises in research and public policy.
The Board of NALA is overseeing a recruitment strategy plan. Further details will follow.