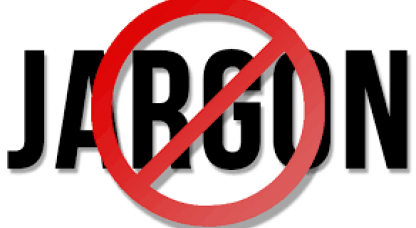 The National Adult Literacy Agency is asking members of the public to sign its petition for plain English.
The petition asks the Taoiseach to ensure that all public information produced by Government and its agencies be written in plain English.
Plain English is a style of writing and presenting information that helps the reader to understand it the first time they read it. It involves using short, clear sentences and everyday words. It does not use small print or unnecessary jargon.
Recent research[i] commissioned by NALA found that almost 95% of Irish adults are in favour of plain English. About half of them (48%) find official documents, including information from the Government difficult to understand. They also find jargon, terms and conditions, and financial information challenging.
NALA want people to sign the petition to help them to raise this important issue with the Government and promote the use of plain English in Government information to the public.
Speaking about the petition, NALA Director, Inez Bailey, said: "Both citizens and governments benefit from clear information, written in plain English. Citizens are more likely to understand their rights and governments are more likely to make better use of their resources."
"That's why we recommend that all public information produced by Government and its agencies is written in plain English," she continued. "After all, plain English encourages individuals to engage with public services and make informed decisions when doing so. Using plain English can also save the public sector time, money and possible frustration by having to take repeated requests for information."
Last year Britain's civil servants were banned from using the jargon that has kept comedy writers in gags for years.
Out goes 'deliver'. Pizzas and post are delivered, it points out, not abstract concepts like 'improvements' or 'priorities'.
Officials can no long 'drive' anything out (unless it is cattle) or 'foster' (unless it is children).
Tackling is also banned (unless playing rugby or football) while the 'key' should always be in the lock.
NALA's petition calls for public information such as letters, forms and information leaflets to be written in plain English. This means:
using everyday words where possible;
explaining 

specialised

 words if they can't be avoided;
keeping sentences to about 15 to 20 words; and
using a readable font type and size.
NALA's petition is welcomed by the National Consumer Agency (NCA). The NCA is happy to support initiatives, like this, that encourage other organisations to write and present their information more clearly to consumers.
"Using plain English has helped us to provide consumers with clear and accessible information. Our website, consumerhelp.ie was developed using plain English principles. It has become a trusted source of information and a 'go to' place for consumers seeking information. Providing clear information also makes good business sense as it increases efficiency and value for money," said Karen O'Leary, Chief Executive, NCA.
People can sign the petition online at www.nala.ie.
For media queries please contact:
Inez Bailey, NALA, 01 412 7900 / 086 839 3210
About the National Adult Literacy Agency
The National Adult Literacy Agency is a charity committed to making sure people with literacy difficulties can fully take part in society. According to the last international survey, one in six Irish adults has problems reading and writing.
With this in mind, a lot of NALA's work involves developing policies and practices that reduce literacy-related barriers to accessing information. Plain English helps reduce literacy-related barriers as it presents information in a way that helps someone understand it the first time they read it.
Jargon: What's out in the UK
Slimming down (processes don't diet)
Foster (unless it is children)
Agenda (unless it is for a meeting)
Commit/pledge (we're either doing something or we're not)
Deliver (pizzas, post and services are delivered – not abstract concepts like 'improvements' or 'priorities')
Deploy (unless it is military or software)

Dialogue

 (we speak to people)
Key (unless it unlocks something. A subject/thing isn't 'key' – it's probably 'important')
Progress (as a verb – what are you actually doing?)
Promote (unless you are talking about an ad campaign or some other marketing promotion)
Strengthening (unless it's strengthening bridges or other structures)
Tackling (unless it is rugby, football or some other sport)
Transforming (what are you actually doing to change it?)
Going forward (unlikely we are giving travel directions)
Before and after extract of documents in plain English: standard hire purchase contract term
Before:
Title to property in the goods shall remain vested in the Company (notwithstanding the delivery of the same to the Customer) until the price of the Goods comprised in the contract and all other money due from the Customer to the Company on any other account has been paid in full.
After:
We will own the goods until you have finished paying for them.
Confusing words
A bill
Most people associate 'Bill' with a person's name or a something to be paid. However, a Bill (law) refers to a draft of a new law or change to current law that has yet to be passed by the Oireachtas. A Private Member's Bill is a proposal for a law that comes from an individual TD or senator.
Whip
Traditionally used to hurt an animal! However in political terms it refers to the manager of a political party, who is responsible for organising members of their party to take part in debates and vote in a way that the party's leader desires. Chief Whip is the member of Irish Government who organises and co-ordinates government business in Dáil Éireann.
Health information
People can be quite worried and stressed when they are talking to the medical profession about their health. So it's very important that health professionals avoid medical jargon, use images or visual aids were appropriate and use the 'teach back method' – ask the patient to repeat what you have told them in their own words to make sure they understand.
Financial language
Financial jargon such as APR, equity and compound interest are difficult at the best of times to understand. Most people would prefer if banks used less financial jargon and more plain English in their communications. For example, instead of 'accrue' say 'build up', instead of 'arrears' use 'money owed after it is due'.
[i] Notes on research:
The research was conducted by Empathy Research on behalf of the National Adult Literacy Agency.  There were a total of 1,097 participants in the survey. The survey was nationally representative of 18+ year olds living in the Republic of Ireland.
1.    Have you heard of plain English?
Over 50% had heard of plain English.
2.    Do you think Irish businesses and organisations should provide information in plain English?
Almost 95% of Irish adults are in favour of organisations providing information in Plain English
3.    Do you know that some organisations are obliged to provide their information in plain English?
25% of people know that plain English is a requirement for some organisations.
4.    Do you ever find information on official documents difficult to understand?
48% of people tend to find official documentation difficult to understand.
5.    If yes, please specify what types of information you find most difficult to understand.
·         53% stated technical jargon, legal clauses, and terms and conditions.
·         35% stated public service and Government information
·         12% stated financial information
6.    Can you name businesses or organisations that you would like to see use plain English?
·         31% couldn't name any business or organisation
·         29% named Government
·         16% named financial organisations
·         24% named others (legal, service, medical)