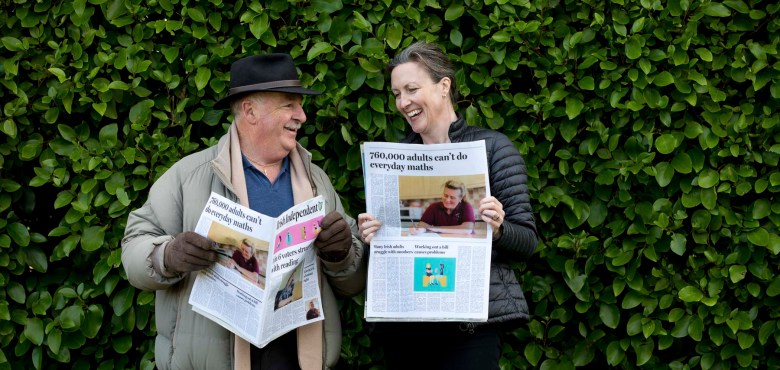 The big news this week is that thanks to all our members campaigning we have secured our place in the new Programme for Government document.
It clearly commits the new government to:
Develop and implement a new 10-year strategy for adult literacy, numeracy, and digital skills within the first year of the Government; and
Introduce a plain language requirement for all public service communication, so that people can understand information the first time they read or hear it. Using plain language saves time and money and reduces mistakes and complaints. We will consult with NALA.
You might remember back to January and February when NALA and its members worked hard on our pre-election campaign calling on all political parties to prioritise adults with unmet literacy, numeracy and digital skills needs. Following this five political parties committed to support adult literacy and plain English in their manifestos.
Since then there has been a standstill, first in the formation of a government and then in March we were hit with the Coronavirus (COVID-19) pandemic.
So we are  now delighted that Fianna Fáil, Fine Gael and the Green Party have prioritised adult literacy, digital and numeracy skills in their plans to recover and rebuild Ireland after the COVID-19 pandemic.
Now more than ever we need to support people with unmet literacy, numeracy and digital skills needs at home, in work and in the community.
The Coronavirus pandemic has highlighted the essential role of strong adult literacy, numeracy and digital skills. Currently one in six adults (521,000 aged between 16 and 64) will struggle with:
reading and understanding health information and messaging;
supporting their children's learning at home;
using smartphones and technology to communicate with family and friends;
accessing public services online; and
adapting to changes in the workplace.
You can read the draft document on the Irish Times website here.