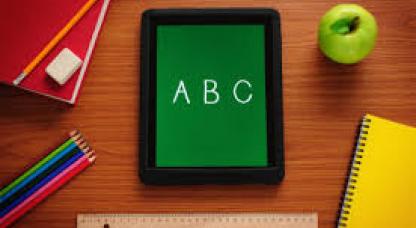 The first significant improvements in standards in reading and maths recorded by the national assessments for primary schools in over thirty years.
The Minister for Education and Skills, Jan O'Sullivan, T.D., today launched the performance report on the 2014 National Assessments of English reading and Mathematics.
Prepared by the independent Educational Research Centre, the assessments involved a representative sample of over 8,000 pupils in 150 primary schools, using secure tests.
The study found that overall performance in reading and maths in second and sixth classes was significantly higher in these assessments than in the 2009 assessments. These are the first significant improvements recorded by the national assessments in over thirty years. Improvements were last noted in the 1980 data, compared to the 1972 results.
In 2014, there was a reduction in the proportion of lower-achieving pupils and an increase in the proportion of higher achievement pupils in both English reading and mathematics, compared to 2009.
The Minister warmly welcomed the results and commended teachers and school leaders on their work: "I am very pleased to see that overall performance in reading and maths was significantly higher in 2014 than in 2009, at both Second and Sixth classes.
"Today, I want to acknowledge the success that teachers, parents and students have had in improving the literacy and numeracy levels in our primary schools."
Minister O'Sullivan did, however, caution against complacency, saying that "the results leave scope for improvements, especially in maths and in DEIS schools".
The Minister pointed to the range of measures being implemented as part of the National Literacy and Numeracy Strategy (2011), which place a greater emphasis on literacy and numeracy within a balanced curriculum. In Budget 2015, an additional €6 million has been provided for the implementation of the Strategy, bringing the annual budget to €13.8 million.
The significant improvements in student performance are really welcome, said Minister O'Sullivan. She pointed out that the targets for improvement in the National Literacy and Numeracy Strategy 2011-2020 were thought to be ambitious in 2011 when they were set. Today's results show that the targets have already been met for the overall student population well in advance of the 2020 target.
In this context, Minister O'Sullivan announced that she is bringing forward the interim review of the National Literacy and Numeracy Strategy.
"The interim review was originally scheduled for 2016, but I have already asked my officials to initiate a review of progress on the strategy in the current year."
The 2015 interim review of the National Literacy and Numeracy Strategy will provide an opportunity to establish new attainment targets, especially for specific groups of pupils who are doing less well – so that we can increase our ambitions between now and 2020.
She congratulated the pupils involved on their performance, and encouraged them, along with teachers and parents, to continue to set their expectations high and strive for excellence.
ENDS.
Adeline Meagher |Press Office | Department of Education & Skills|Marlborough St| Dublin 1|Tel: +353 1 8892304|