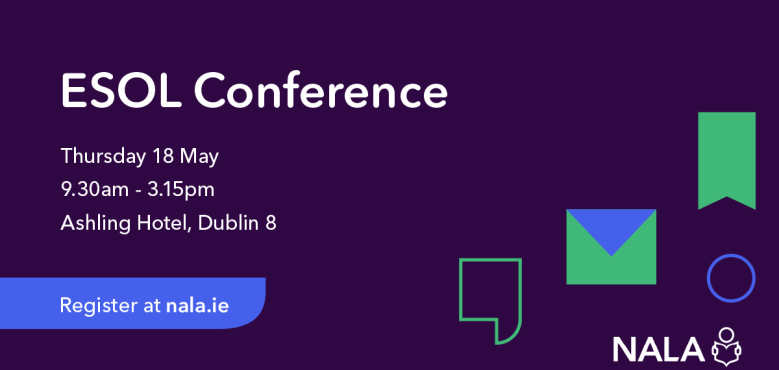 Have you registered for our English for Speakers of Other Languages (ESOL) conference?
NALA's annual ESOL conference takes place on Thursday 18 May in the Ashling Hotel in Dublin.
This year's conference will have three ESOL guest speakers, plus a choice of 11 ESOL workshops.
Speakers will cover topics like engaging your student to get the most out of your resources, workplace ESOL and measuring outcomes.
Each participant can attend two workshops on subjects like phonics, digital literacy, ChatGPT, assessment, motivating ESOL learners and workplace ESOL. It's a free event but you do need to register.