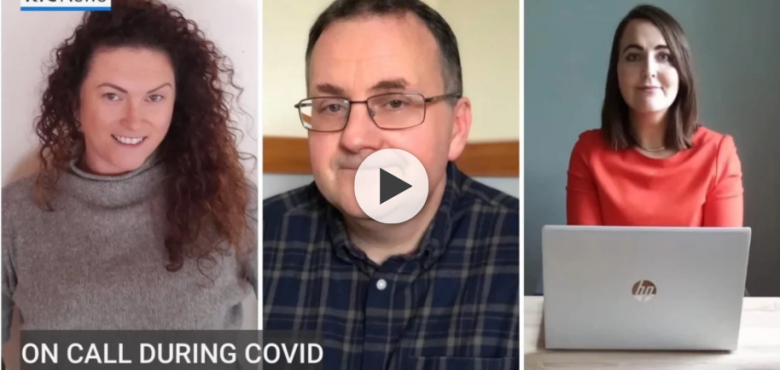 RTÉ News recently spoke to Jennifer Dowling from NALA's Freephone Service about the calls that the service has received during the pandemic.
Read the full story on RTE.ie here
Staff at the National Adult Literacy Agency, a body which aims to improve adult literacy in Ireland, saw an increase in the number of phone calls during the pandemic. In 2019, 2,333 calls were logged by it, and this number rose to 3,228 the following year. In the first quarter of 2021, 864 calls were recorded.
NALA said that the duration of phone calls has also increased, with isolation again being one of the main reasons behind people picking up the phone.
Jennifer Dowling, who looks after the freephone service at NALA, says that people contacted the helpline to learn how to adapt to the transition online at the start of the pandemic.
"People were just frantic at the start, because they just didn't know how to use technology," she said. "They were afraid to use technology."
Among those who contacted NALA were students and parents who were struggling with home schooling and using technology for it.
Jennifer said that the agency also heard from parents who had their own literacy difficulties.
"They were struggling themselves because their children were going to them looking for support, and they weren't able to give it. Some people were practically nearly crying over the phone," she said.
Some of the parents who contacted NALA are now working with the distant learning tutors, which Jennifer says is "fantastic".
Following the initial period of the pandemic, Jennifer said that people became more reflective and contacted NALA to discuss available options to improve either their literacy, numeracy or technology skills.
"As the weeks went on, you could see a difference in the callers, and they were thinking more reflectively on their life. And they had this chance and they have this opportunity… and they wanted to improve in their life," she said.
Read the full story on RTE.ie here
Need to improve your reading, writing, maths or digital literacy? We can help.
Freephone 1800 20 20 65
Text 'LEARN' to 50050