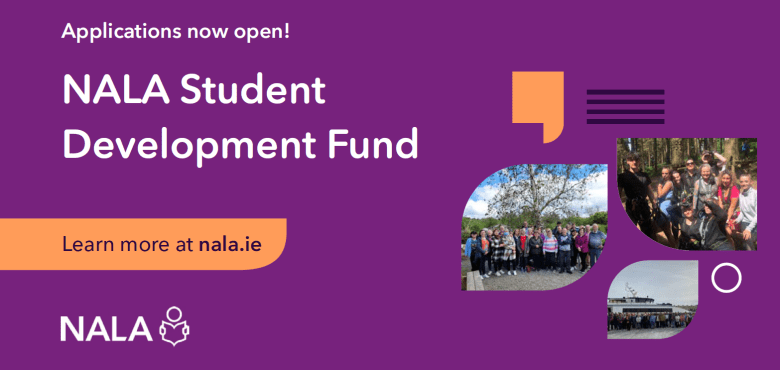 The National Adult Literacy Agency (NALA) is delighted to announce applications for the 2023 NALA Student Development Fund are now open.
The Fund enables local adult education centres to carry out a non-tuition group activity for adults improving their literacy, numeracy and digital skills.
The fund encourages student empowerment by:
Requiring centre staff to ask students what they would like to do with the fund before applying;
Supporting an activity that adds to students' learning experiences; and
Asking students to give their opinions as part of the fund.
You can find some inspiration on what you could apply for by reading our 2022 Student Development Fund report.
Who can apply for NALA's Student Development Fund?
Your organisation has to be a member of NALA to apply for the fund.
Small organisation members can make one application.
Large organisation members can make two applications.
How does my organisation apply for NALA's Student Development Fund?
Read this Student Development Fund 2023 information booklet in full. Then apply for the fund by filling in this online Student Development Fund application form.
Applications close at 5pm Friday 31 March 2023.
Find out more about the NALA Student Development Fund and how to apply 
If you have a question, email Margaret Murray, Literacy Student and Development Officer, NALA on mmurray@nala.ie or telephone Margaret on 01 412 7928.