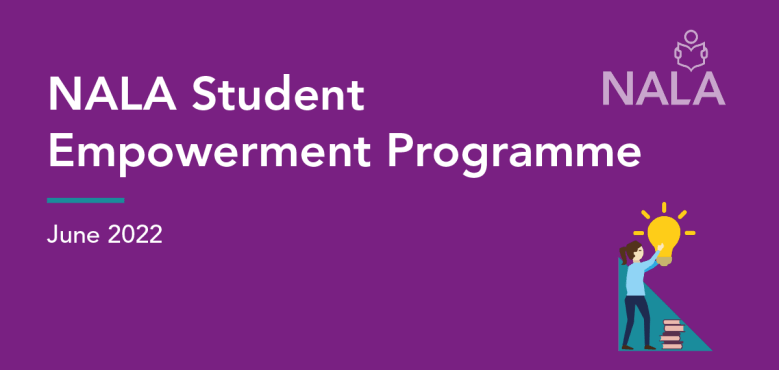 Registration is now open for the National Adult Literacy Agency (NALA) Student Empowerment Programme running until 15 June 2022.
Who is the NALA Student Empowerment Programme for?
You, if you are an adult or a young person who is improving your literacy, numeracy or digital skills:
In a centre (adult literacy centre, on a Youthreach Programme, in a National Learning Network or a Community Training Centre or other programme)
Over the phone, with a NALA tutor
Using the Learn with NALA website
These workshops are also for adults who are improving their English, where English is not their first language.
What is it about?
This is part of NALA's student development work. Students have shared their ideas and experiences with NALA. They've done this through our Student Subcommittee, the NALA Board, taking part in our student days and giving feedback through the NALA Student Development Fund. Students have also taken part in media interviews, given advice on how to improve NALA websites and helped raise awareness through webinars for tutors and through webinars for people working outside education in many different sectors.
This programme is a special offering for a limited number of students. We expect 10 to 24 students to take part in each workshop. Students will learn new skills together with other participants. The workshops will last two hours (with a break in the middle). Students will get a chance to talk and ask questions and explore the topic. All workshops take place from 10 am to 12 pm.
Need more information?
If you have any questions about the Student Empowerment programme please contact Margaret Murray, NALA Student and Membership Officer on 01 412 7928 or email mmurray@nala.ie
Sign up to join a workshop
The topics and dates are outlined below:
Helen Ryan – Getting the most from going to the doctors
Wednesday 15 June, 10.30 am – 12 pm
Helen will share three questions that have proven to help people when they go to the doctors. Helen Ryan is NALA's Policy Officer. She will tell you about NALA's work on health literacy, raising awareness in the health sector and encouraging pharmacies to be more literacy friendly. An adult literacy student will accompany Helen to share their experiences and learnings.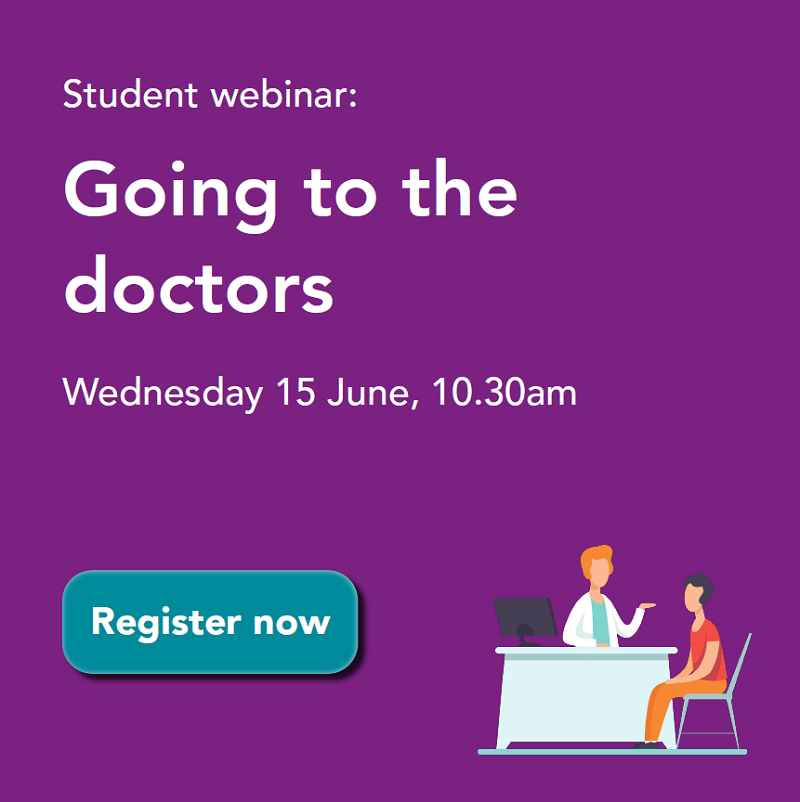 Here's what students who took part in a similar programme said:
(NALA ran a pilot (trial run) of this programme in November and December of 2021):
"I would encourage students to do this programme. I would say it is a must do program if you wish to speak in public about your story or about NALA or your experience in back to education. You will get ideas and knowledge of how to manage a speech and how to control your thoughts and breathing and how to get the message across to others students." – Tony Moloney.
"I personally really enjoyed this programme. I learned how to relax before public speaking so that I wouldn't be nervous. I also learned not to be so hard on myself. And last of all, I learned how to say no to people." – Catherine Devlin
"All the contributors put people at ease." – Mark Daly