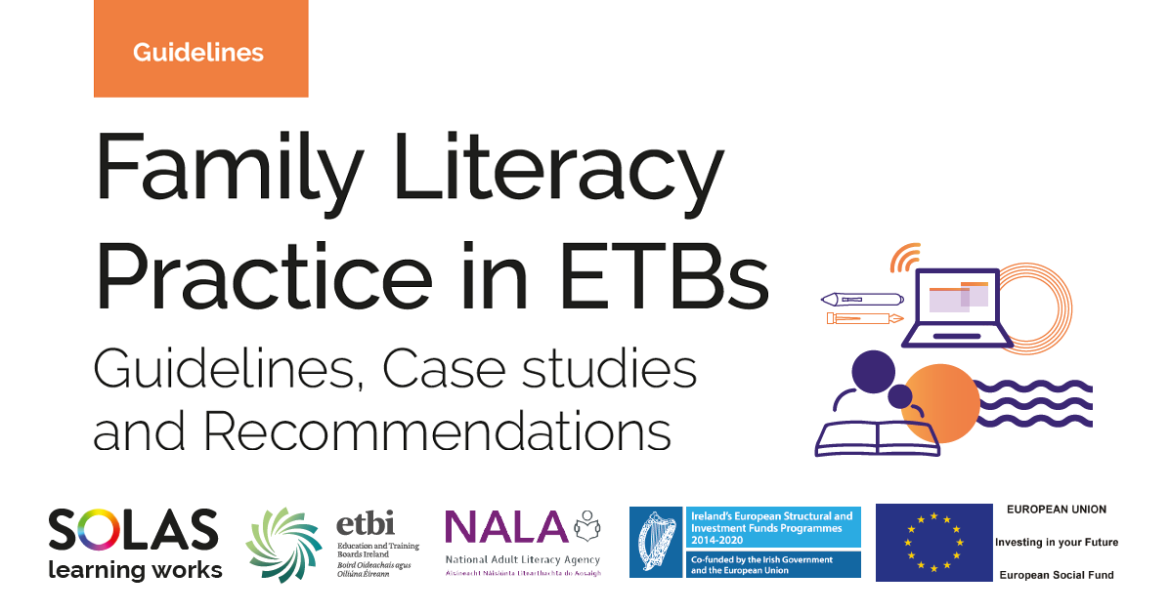 The National Adult Literacy Agency (NALA) Marking Progress project team would like to offer Adult Education Officers (AEOs) the opportunity to join us at a Free interactive workshop about progressing the guidelines recommended in the Family Literacy Practice in ETBs: Guidelines, Case studies and Recommendations report
The team have delivered six workshops about the Guidelines to over 90 Family Literacy practitioners from 15 Education and Training Boards (ETBs) since the beginning of 2021. We have gathered many useful insights about the successes and challenges of implementing the Guidelines. We believe these insights will be of great benefit to AEOs who are managing Family Literacy projects especially in the light of the commitment to growing family literacy outlined in the new 10 Year Strategy, Adult Literacy For Life.
The workshop will give you the opportunity to examine, in detail, how the Guidelines can be animated at local levels, through collaborative activities with colleagues from across Ireland.
Once you register at the link below you will then receive an email from Zoom with a link to join the workshop on 6 October.
Please email Toni Lambe at tlambe@nala.ie if you do not receive your confirmation email or if you are unable to attend.
Visit the Marking Progress webpage for more project information and resources.