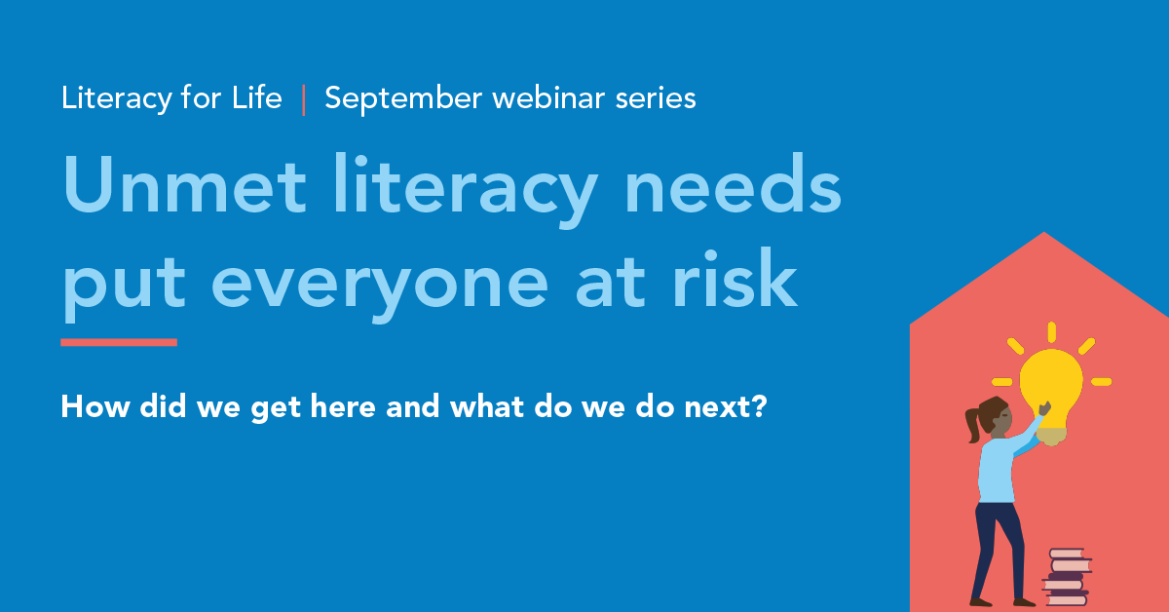 Unmet literacy needs put everyone at risk
How did we get here and what do we do next?
This webinar is now complete and can be watched back at the link below. 
In Ireland, more than half a million adults have unmet literacy, numeracy and digital literacy needs. This has a devastating impact on individuals, families and communities. It also costs public services and the economy millions each year. Without these skills, it is increasingly hard to be well informed, to interact with public and health services and to protect yourself online.
Join us on Friday 10 September at 1pm, for a webinar where we will discuss how literacy, as a gateway to participation in society, is a fundamental right and must be a priority for all who are concerned with human rights and equality.
This webinar is part of our Literacy for Life webinar series, running every Wednesday at lunchtime throughout September.
We will hear the personal experience of Catherine Devlin, a mother and adult literacy student from Donegal. Catherine always had to carry a dictionary with her wherever she went as she didn't realise she was dyslexic until she was 44.
Fintan O'Toole will discuss how the pandemic and the cyberattack have shown us that, while we are all vulnerable, some are more vulnerable than others – and that no one is safe until everyone is safe.
And we will hear from Colleen Dube from the National Adult Literacy Agency about how the government and society can change the current situation so that everyone can understand and act upon new information, self-advocate and respond to external pressures and change.