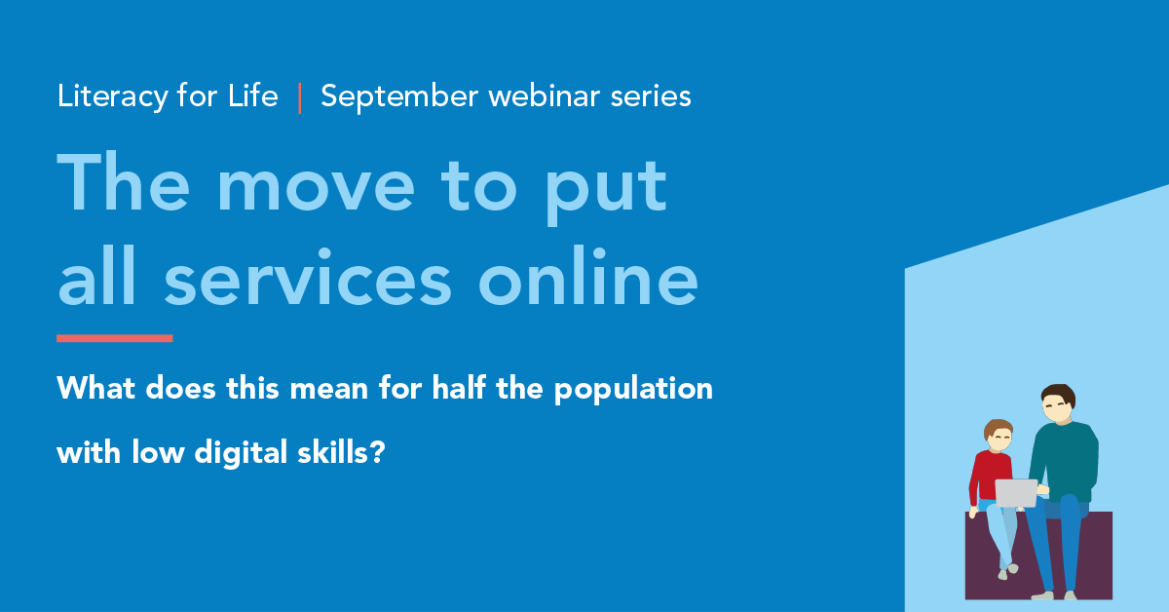 The move to put all services online
What does this mean for half the population with low digital skills?
The Government is to accelerate the rollout of digital technology to improve how public services are offered over the coming years. Yet over half the population have very low digital skills and struggle to access and act upon online information.
Join our webinar on Wednesday 15 September at 1pm where we will hear from those delivering this rollout and information to the public about how to meet the challenge of ensuring all citizens can access public services and are not denied their rights.
This webinar is part of our Literacy for Life webinar series, running every Wednesday at lunchtime throughout September.
We will hear the personal experience of Micheal Power, former Chairperson of NALA and adult literacy learner with Tipperary Education and Training Board (ETB), who struggled to get and understand information online because of his literacy difficulties.
We will also hear from Barry Lowry, who has been the Irish Government's  Chief Information Officer since April 2016 leading Public Service ICT and eGovernment Strategies. He works to develop digital services and data to better serve the people of Ireland and ensure that Ireland is well-placed to benefit from European initiatives such as the Digital Single Market.
Sarah Winters, from Content Design London, will discuss her work with large and small organisations across the private and public sectors to change the way they think about content. Sarah defined the term 'content design' in the early days of GOV.UK, where she led the award-winning content team in the design of the UK government website.
And we will hear from Sean Driver from the National Adult Literacy Agency who will discuss NALA's work to make information accessible and what we have learned from international best practice in this area.
Once you register at the link below you will then receive an email from Zoom with a link to join the webinar on 15 September.