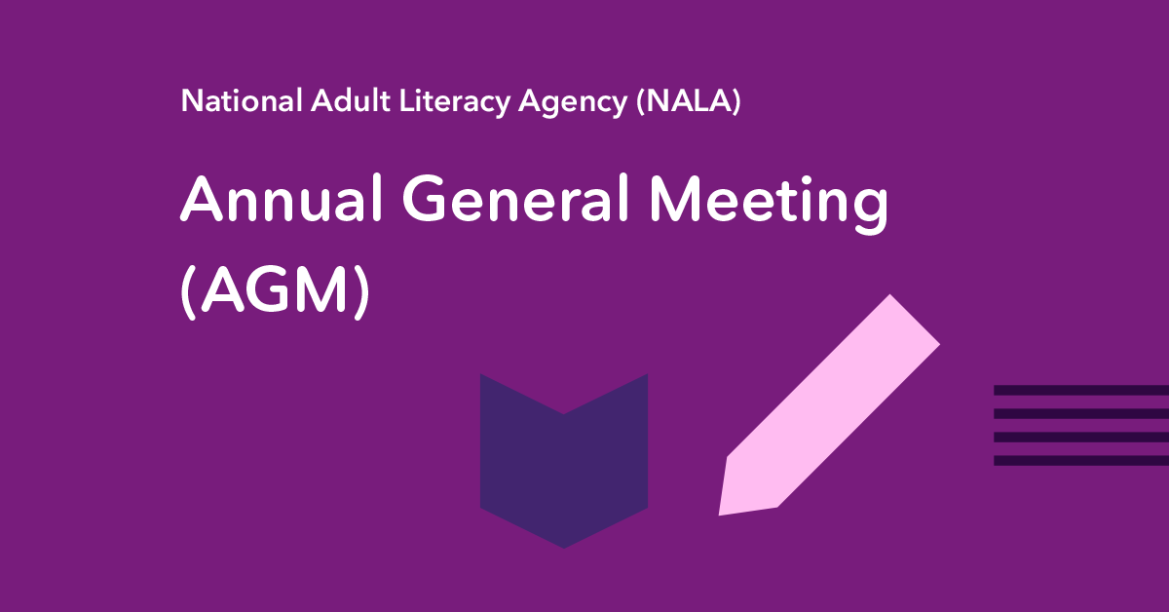 Registration for NALA's Annual General Meeting (AGM) on Saturday 13 May is now closed.
If you have any questions about registration or the event, please contact Michelle Reade, Governance and Compliance Officer. Michelle's phone number is: 01 255 1870 or you can email Michelle at membership@nala.ie
The National Adult Literacy Agency (NALA) would like to invite all members to attend our 2023 Annual General Meeting (AGM).
It is taking place on Saturday 13 May 2023 at 11am in the Ashling Hotel, Parkgate Street, Dublin 8, D08 P38N.
For further information and all documents visit our AGM 2023 page