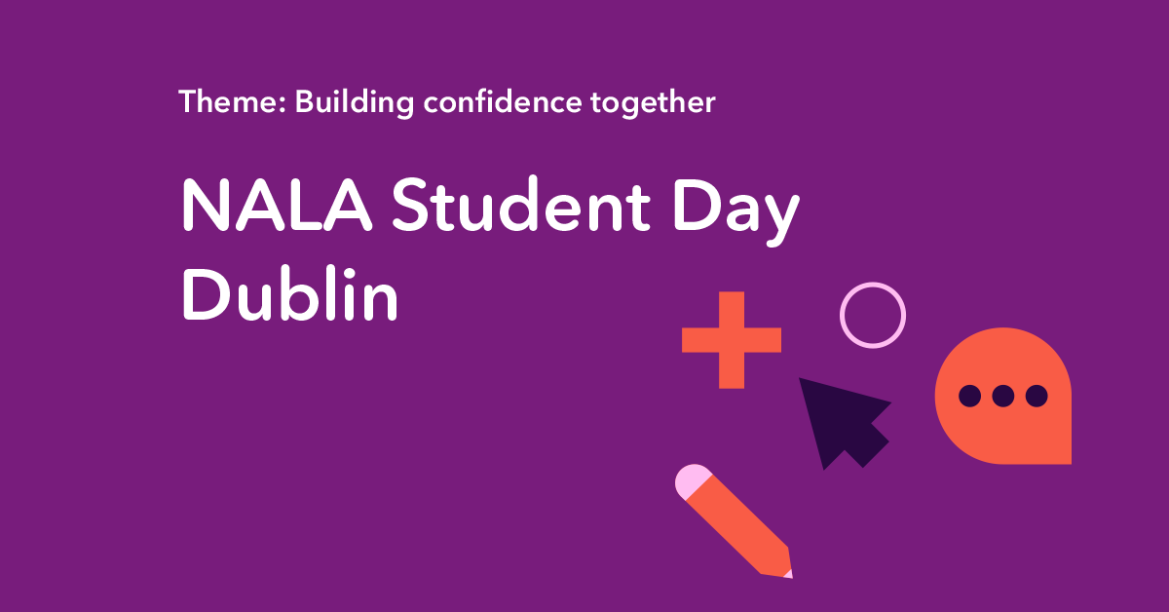 Sorry to let you know that NALA needs to cancel the Student Day that was due to take place on Saturday 25 March 2023.
We will be in touch with everyone who registered for the event.
If you have any questions, please don't hesitate to telephone Margaret Murray, NALA on 087 969 3696 or email mmurray@nala.ie
We would be delighted if you could join us at the next Student Day on 22 April in Galway. Find out more about the Galway Student Day.