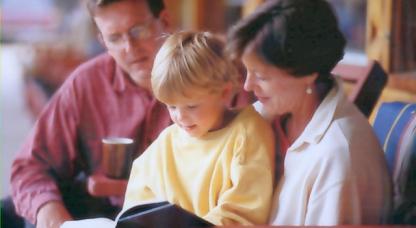 On Monday 26 May a new TV series about education in the home will be starting on RTÉ One. With children only spending about 15% of their time in school, the series aims to show  parents how to do more in the home to help their kids learn in fun and engaging ways.
The series is called 'The Family Project' and every week one family will be helped by education experts to complete a project together. These experts devise a learning programme and give the families the techniques and tools to address their issue. They show ways that they can all work together, and will set a target or goal that the family can realistically achieve. The experts are from the same area as the family, to show that local resources are available to everyone in Ireland.
With the passion and involvement of some of Ireland's most respected personalities, the series will both inspire and inform families on how easy it is to enrich their lives by learning together.
Author and former 

Mountjoy

 governor John 

Lonergan

 works with  the 

Menton

 family in 

Inchicore

, and helps 15 year old Aaron 

realise

 his dream of becoming a tour guide.
In 

Kilbarrack

, author Alice Taylor helps the O' 

Brien's

 write a children's book about their Granddad Peter, while In County Clare, Davy Fitzgerald works with the hurling mad 

Sheedy

 family on a match commentary project.

Musican

 John 

Spillane

 works with early school 

leaver

 Declan O' 

Brien

 on a song about 

Loughrea

, and helps the 16 year old, and his parents, figure out a path back to education. Meanwhile, Yvonne Keating is heading to 

Kilkenny

 to help single mum Andrea and her two little boys record their family life.
And in Rialto, Brendan Courtney helps 20 year old Fiona design a range of children's clothes, with the help of her two year old son Ollie.
Each episode will focus on one family's story and the challenges they face as they work with their mentor on an inspiring  project that will motivate them to make changes for the better.
Since 2000, the National Adult Literacy Agency (NALA) has been using the mass medium of television to highlight literacy issues, outline supports that are available, motivate people to return to education and provide opportunities for learning in the privacy of their own home.
NALA know that parents are the first and foremost educators of their children. Learning doesn't just happen in school. Children learn everyday – from the moment they are born they start to soak up things like a sponge – at home, out and about, even at bedtime.
While all our research shows that parents know how important their role is in helping their children learn, very often they are stuck for time or easy access to resources.
NALA has developed a website to help parents support their children's education called www.helpmykidlearn.ie. It includes general information, fun activities and useful tips. Help My Kid Learn is a website where people can see that supporting a child's literacy and numeracy development is a natural, easy and fun activity that can be integrated into any part of their day.
NALA also operate a Freephone support line 1800 20 20 65 that is staffed by experienced operators who can support people return to education in their local ETB (VEC) or match them with a distance education tutor.