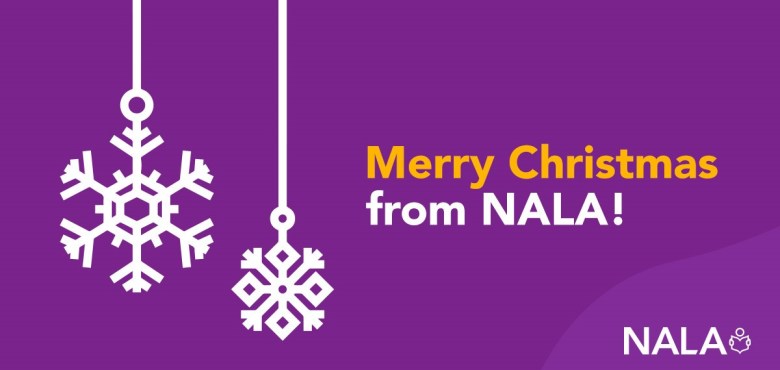 Thanks for all your support this year.
Here are just some of our many highlights from 2019.
1,300 learners achieved Level 2 and Level 3 QQI awards through our distance learning service.
We shared €50,000 between 88 ETB centres through our Student Development Fund. The fund helped 1,970 students to take part in learning activities outside the classroom.
950 people who called our Freephone were referred to ETB adult education centres, NALA's distance learning service and WriteOn.ie.
180 ETB students attended our Student Days in Limerick and Dublin.
780 literacy and numeracy tutors attended our 17 professional development events.
570 information packs were sent to people looking for details of learning and tutoring opportunities.
16 students contributed to our student subcommittee, a national committee of adult literacy students.
We published 10 distance learning worksheets for learners and they were downloaded 500 times.
Our professional development event videos were watched 1,500 times.
Over 400,000 people saw our promotional videos of students sharing their stories during literacy awareness week.