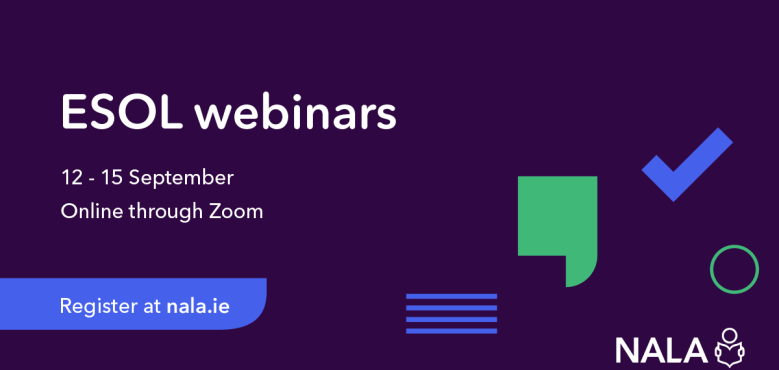 The National Adult Literacy Agency (NALA) is hosting two English for Speakers of Other Languages (ESOL) webinars for adult education tutors in September.
These one hour webinars will cover a range of themes in ESOL tutoring including phonics and helping students progress to accreditation.
You can find out more details on each webinar and register at the links below. There is no fee for attending the webinars.
For more information contact Fergus Dolan in NALA on fdolan@nala.ie
Tuesday 12 September, 2pm – 3pm
Helping ESOL literacy students progress towards accreditation
Friday 15 September, 11am – 12pm
Applying phonics to ESOL lessons