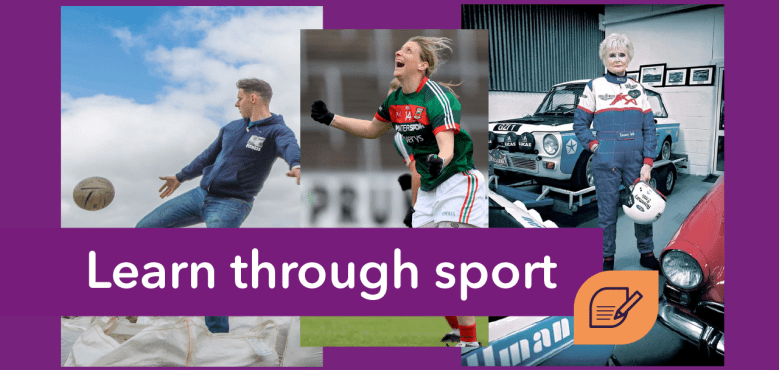 We learn best when we learn about things that we are interested in!
Reading, writing and maths are everywhere in life, including the world of sport.
With the National Adult Literacy Agency (NALA), you can brush up on your reading, writing, maths and digital literacy skills through the fascinating stories of Ireland's greatest sports legends.
---
How do I get started?
Contact us to find out more:
Ring Freephone 1800 20 20 65
Text LEARN to 50050
Email info@nala.ie
We can set you up with one of our friendly tutors to work with you over the phone, at a time that suits you.
And we have lots of free learning resources that you can use to brush up.
Thank you to Philly McMahon, Cora Staunton, Bonnar Ó Loingsigh, Rosemary Smith, Valerie Mulcahy and Keith Earls for supporting this video.
Campaign supported by SOLAS and the Department of Further and Higher Education, Research, Innovation and Science.
Footage kindly provided courtesy of: Irish Rugby Football Union (IRFU), Videosonthenet.com, AIG Ireland, LGFA – Ladies Gaelic Football Association, Inpho Sports Photography Ireland and Sportsfile.