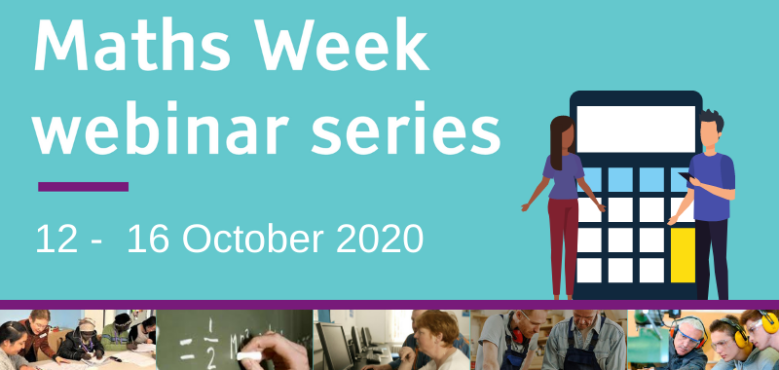 These webinars are now complete and recordings are available at each of the links below.
For Maths Week 2020 (10 – 18 October) the National Adult Literacy Agency (NALA) is hosting a series of webinars on numeracy and maths for tutors.
These will cover a range of topics including teaching financial maths, algebra, fractions, numeracy in context and making sense of area and perimeter.